I think Chelsea's performance against Arsenal was their best of the season, bearing in mind both teams' forms going into it. Arsenal are chasing the title but Chelsea started the game well and over the course of 90 minutes I thought they deserved to win the game. Overall it was a really good solid showing.
It has not been a great season and we have not seen this performance from Chelsea, and bearing in mind they are the champions still it is incredibly frustrating that it has been left to this stage when the season is pretty much over for them to have produced a performance of quality. Chelsea are second in the form table since Jose Mourinho was sacked, just behind Spurs, and it goes to show that it was the right decision that he moved on.
Diego Costa's performance was not of a player who the media believe wants to leave at the end of the season but who knows what is going on inside his head or what is going to happen to any number of Chelsea players. The performance against Arsenal has been coming from Costa, who now has six goals in six games under Guus Hiddink. He turned around Didier Drogba's form around a few years ago and he's now getting the best out of Costa.
Addition of Pato emphasises mistake over Falcao signing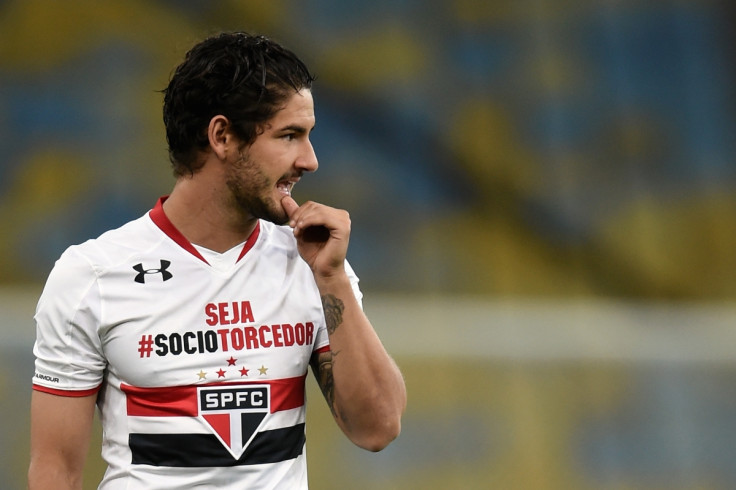 I am not jumping up and down with excitement over the imminent arrival of Alexandre Pato, but let's give him a chance. He was supposed to be the next big thing but for whatever reason it hasn't happened for him and he went back to Brazil. He ticks a lot of boxes, he can play in the Champions League and the sort of strikers you want are going to be cup tied so that is a positive. Plus, he knows that competition so there are lots of reasons why it might work out but the jury is still very much out.
Chelsea are now having to cover for the mistake of not signing a proper striker in the summer. The addition of Radamel Falcao was a headscratcher, and when you're trying to rectify that in January, it a tough market to get right. Spending big money doesn't necessarily work and it shows where Chelsea are the mistakes they've made but they're trying to put that right in this window.
Lavezzi would tick plenty of boxes
I would like to see two strikers come in. Ezequiel Lavezzi's [linked with a £3m move to Chelsea according to Gazzetta dello Sport] name keeps cropping up. He is out of contract in the summer and Paris Saint Germain will surely try and get as much money for him as they can before his contract expires. He is the wrong side of 30 but cup tied for the Champions League, so that is certainly a downside. I would prefer someone from the Premier League who won't take time to adjust and get up to speed.
Twitter spat just banter
I may have over-egged it during a Twitter exchange after the Arsenal game. I take a lot of flak, and sometimes I like to dish it out as well. Social media is there as a platform to communicate and sometimes people abuse you, and when they do they get their comeuppance. Most of it is banter, sometimes people overstep the mark and sometimes I do – but that is just the way things are.