I actually thought that Chelsea played better against Porto. It was one of their better performances of the season, but obviously things aren't right on the pitch at the moment. That is becoming a worry. There were some encouraging performances; Porto is a tough place to go and I don't think it was a huge surprise that they got beaten. On another day Chelsea get a penalty and get a point but they probably didn't do enough to take a point or win it and that's how football is.
However, I can't say I am seeing the green shoots of recovery. In parts of games you see the real Chelsea, but it is not enough. I though the performance against Porto was decent in tough circumstances but the game against Southampton at the weekend is a tough game even if Chelsea are in good form so I wouldn't want to predict that one. There is not enough encouragement that Chelsea's season has been turned around.
Southampton defeat could lead to Chelsea crisis
"I can't say I am seeing the green shoots of recovery. In parts of games you see the real Chelsea, but it is not enough"
Jason Cundy
There is plenty of debate about John Terry. I am a Terry fan, I always have been and in times like this you need more experienced players; you need your captain out there. He was part of the problem at the start of the season, but I don't remember him having a bad game. Would I play Eden Hazard against Southampton? I think you have to. If you're in the Champions League you have to be defensively solid and Hazard hasn't been that this season. You can be more adventurous at home and personally I would start with him.
If Southampton can play to their maximum then you have to say they are capable of taking all three points. I am a big fan of Sadio Mane, he gave Chelsea no end of problems at Stamford Bridge last season. Chelsea are 14<sup>th for a reason, they're not defending well, and Southampton can exploit that, particularly with someone like Graziano Pelle, who is having another very effective season. If Chelsea can win it and win it well that will be a massive boost because they're a good side Southampton. If Chelsea lose this game we could be talking a full-blown crisis.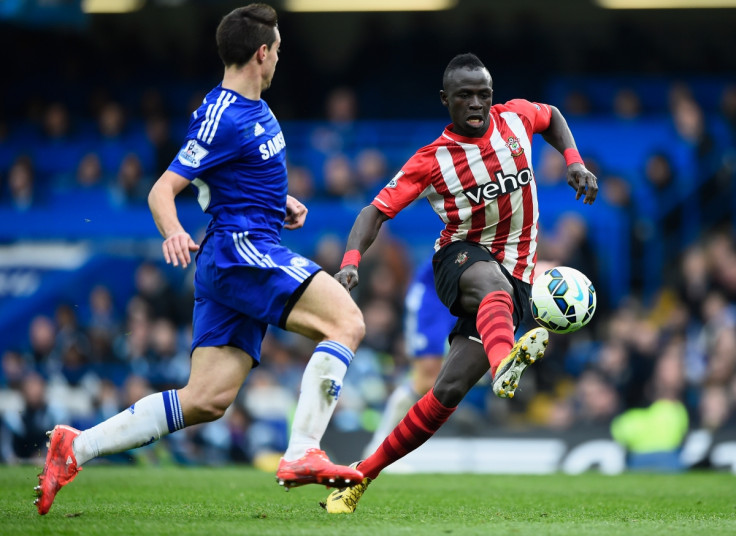 Chelsea title defence effectively over
For Manchester United, if you're top at this stage of the season then you're showing something. I still think Manchester City will win it. United are there on merit and if Anthony Martial can continue his good form, if David de Gea can continue his form from last season and Chris Smalling maintains his impressive start they are capable. They have the potential to carry a real threat but the title has gone for Chelsea.
Mathematically, if you look at the amount of games still left if Chelsea win every single game they will go on to win the title but I can't see where that change is going to come from. You can't just expect to turn up and it to just happen. In most games Chelsea have to score twice to be in it and that is asking a lot.
Victor Valdes not the man to solve goalkeeping dilemma
I would be surprised if Chelsea sign a goalkeeper on loan, after being linked with Marco Amelia. Courtois is another month away and if Begovic stays fit then I don't think that will happen but if he does pick up an injury then I am sure Chelsea will appeal to the Premier League. United goalkeeper Victor Valdes has been mentioned, but I am not a massive fan to be honest with you. You need someone who is going to come in and do a job and who is happy to go out on loan. They are not hanging off trees those kinds of players.