The main stories on transfer deadline day were the moves that didn't actually happen. The David de Gea saga was possibly the biggest, while the Saido Berahino farrago just ran and ran. The John Stones pursuit was one which I thought would happen but as the weekend drew in, Chelsea's interest appeared to cool.
The day itself was not as enthralling as years gone by but it was still tense. I was on air when the De Gea news was developing, and when it emerged that the deal hadn't gone through, you began to think "how have Man United and Real Madrid allowed this not to go through?", bearing in mind the money it is worth.
Chelsea and their defensive dilemma
Chelsea went for Stones, but that deal was dead. They didn't really appear to have another option, there were those links with Marquinhos from Paris Saint-Germain but nothing came of that. They signed the boy Papy Djilobodji but that is an odd one, the same as Michael Hector, signed from Reading.
This is the problem, one club has a valuation and the other has their own valuation. Chelsea obviously wanted Stones. The first bid of £26m ($39.6m) was a bit weak, if I'm being honest, bearing in mind what Raheem Sterling went for. It's slightly different bearing in mind their experience but they are both the same age, both English but if you pay £49m for one player – bearing in mind he is an attacker – then £26m in reflection doesn't seem fair at all.
If Chelsea wanted him, they should have come in earlier at a higher price. Chelsea's valuation, from what I know, was around £38m, they were not going above that. Everton valued him higher. There is the stalemate. Chelsea have to suck it up and move on. Or, have a real Plan B in place so you're not left dazed with a mess sort out, which is what happened. There is a risk and reward from leaving it so late on in the day where you try to get it done cheaper. But when you don't get the player, then the reward is poor. That's the balance between the clubs.
Contrasting approaches in Manchester
While I think West Ham done very well, overall, Manchester City win the trophy for most effective deals. With the money they've spent, they've spent fantastically. Money is all relative; if City win the title you look back and think what a great widow it was, well worth all the hard work involved getting those deals over the line, the Raheem Sterling one in particular. The Kevin De Bruyne deal, only time will tell how good it is. Obviously strength in depth is key in the Premier League these days, but in terms of money spent they've smashed everyone out of the water.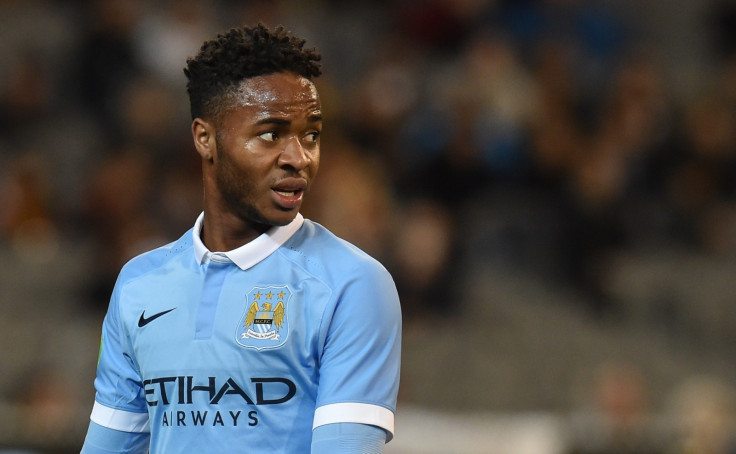 But it's not so much quantity but quality and certainty with Nicolas Otamendi brought in, it gives them the reassurance at the back that they really need. You look at someone like Manchester United who spent over £250m over two years and you wonder much further down the road are they? They don't seem them any closer to Man City and you can argue they have slipped even further away, it's not necessarily how much you spend but how you spend it. The one area where City might be thin on the ground is up front with just the two strikers in Wilfried Bony and Sergio Aguero, but maybe they feel with Sterling and De Bruyne there will be enough of a contribution.
Striker dilemma continues at Old Trafford
I'm amazed Manchester United got themselves in the situation where they only have two recognised strikers, one of those being James Wilson who remains unproven at this level. Anthony Martial can play there but Wayne Rooney will still be looked upon as their main threat. They let three players leave – Radamel Falcao, Robin van Persie and Javier Hernandez – and they haven't really replaced any of those. In Martial they have someone who could play up front, but is that his best position? Nine goals last season suggests not. It's also an awful lot of pressure for a teenager to come in and have an impact on a side that still looks very imbalanced.
Elsewhere for United, I'm not convinced by Daley Blind. Otamendi could have come in alongside Chiris Smalling with another recognised striker and all of a sudden United look like a very different team. But for some reason, they've got themselves into this situation. Everyone's talking about the pressure on the Martial's shoulders, but there is more pressure than ever now on Rooney to deliver. He is the most experienced, the leader, the talisman. Regarding Martial's fee, it tends to be the going rate these days. I don't think transfer fees make a lot of sense now, I don't look at many and think to myself, that looks good value.
Club power v player power
The huge money coming in next season gives clubs a real assurance that they don't have to sell. Take Everton, for example. If that offer from Chelsea had taken place two or three years ago, it would have been done. Everton have proved this in the past, with Joleon Lescott, Jack Rodwell and Marouane Fellaini all sold for the right price. They were a club that would sell their best prospects or members of their starting XI. But because of the huge amounts of money coming in next season, they, along with West Brom and Southampton (in regard to Saido Berahino and Victor Wanyama) will feel they don't need the money. Everton will think: "We are in a stable position financially with a good squad."
Clubs, when the deals are so late, find themselves in the scenario where they need to find replacements for those players themselves. If Everton were to have sold Stones, they would have had days to figure out who to replace him with. So if they have the money, say £40m, and a player in mind to replace him with, the selling club will add £5m on top because clubs would know Everton are in that situation where they have to buy. It's a vicious circle. You put the two factors together and selling doesn't make a lot of sense.