Manchester United's 1-0 defeat at home to Southampton on Saturday has prompted the first real questions of Louis van Gaal's tactics. His previous three defeats all had mitigating circumstances, but the team that faced Southampton was his side, his set-up, and not surprisingly the fans have started to question him.
People are talking about the 3-5-2, and I sympathise with their grievances to an extent. United have to return to four at the back at some stage, their play is ponderous at the moment and they aren't getting the best out of Angel Di Maria, who is wasted up front and is at his best when bursting from midfield.
But the problem they have is in defence, where they are totally unbalanced. Van Gaal has three left-backs – Rojo, Shaw, and Blind – and not enough centre-backs. If you have that inbalance, you are going to go with wing-backs. Individually, none of his centre-backs is good enough, so he's using a back three to provide safety in numbers.
But this problem long precedes Van Gaal. In fact it dates back to the regime of Sir Alex Ferguson, who never replaced Nemanja Vidic and Rio Ferdinand as they began to age.
Look at Ferguson's penultimate season in charge, 2011/12. United had no problems scoring goals that season. They scored eight against Arsenal, five at Bolton, Wolves and Fulham, three against Chelsea home and away. The reason they lost the title that season was because they leaked goals.
Everyone remembers the 6-1 thrashing by City, but what really cost United in 2011/12 was the 4-4 at home to Everton. Then you think of the way they crashed out of the Champions League and Europa League after defensive disasters at home to Basel and Athletic Bilbao.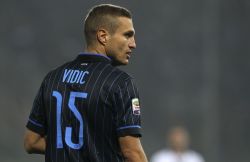 What did Ferguson do to address United's problems? He went and spent £40m on two attacking players, Robin van Persie and Shinji Kagawa. United have continued to throw money at forwards since Ferguson left, spending another £100m on Di Maria, Juan Mata and Radamel Falcao.
But the problems in defence remain; United haven't bought a centre-half to replace Vidic and Ferdinand, and they haven't brought a world-class defensive midfielder since Roy Keane back in 1993.
So now you've got a side that's brilliant going forward and dodgy at the back. At the moment, it seems they have thrown all these big-name forward players together, without much thought as to where they want to play them. Did they need Falcao? The answer is clearly no. The money would have been better spent on someone like Javier Mascherano, or Morgan Schneiderlin, who had a great game against them on Sunday.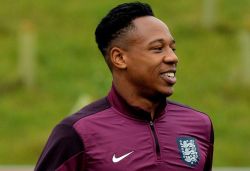 Will Van Gaal get it right? If I had to put a pound on it, then probably yes, but he's got a lot to do. He needs to get rid of Falcao and replace him with a younger, cheaper striker, someone with pace, someone who is happy to be a back-up option in the short-term.
They have to go and sign a holding midfielder – I'd be looking at Schneiderlin or William Carvalho, a player who has been linked with United for a while now. Van Gaal also needs to bring in at least two centre-halves, and I'd also replace Rafael with Nathaniel Clyne, another of the Southampton lads who was excellent at Old Trafford.
Will the Saints come back down to earth?
In fact, it's hard to single out any member of Southampton's defensive unit who disappointed in their victory at United. As always, they were well-organised and well-drilled. People who are defending Van Gaal at the moment say it's very difficult to come in and reorganise a club straight away, but look at Ronald Koeman, he's done it.
Think about the players who left Southampton in the summer: Luke Shaw, Adam Lallana, Dejan Lovren, Rickie Lambert. That's £80m worth of talent right there, and then you've got to factor in the disruption caused by the departures of Mauricio Pochettino and Nicola Cortese, who stepped down as executive chairman last January.
But make no mistake, Koeman knows exactly what he's doing. He's been very shrewd in the players he's brought in, and in fact his team reminds me of Atletico Madrid last season in terms of their defensive style, and how hard they are to break down.
Can they get top four? Well I certainly think they will be there or thereabouts. Liverpool won't make it, they've left themselves with too much to do. But if I had to put to put money on it I'd go with United and Arsenal; United will score enough goals to dispose of teams in the lower half of the table and Arsenal will just do enough, as they always do.
But if Southampton don't make the cut it will be a shame. They are showing you can still achieve great things on a low budget and they are a breath of fresh air for the game in this country.
Jason Cundy was a hero at Stamford Bridge as a no-nonsense centre-half during the early 1990s. Today he presents the popular Sports Bar radio show on TalkSPORT, and you can find out more about his work with the station here.
He also commentates on Chelsea games for Chelsea TV, working with fellow IBT columnist David Chidgey,and is a prolific member of the Twitterverse.