Watching Chelsea lose to Stoke City, I saw elements of improvement. The performance over the 90 minutes was probably our best of the season. I don't know quite what that says but I thought there were individuals who have been below par who I thought played exceptionally well, Eden Hazard and Nemanja Matic, for example.
Willian continues to be Chelsea's outstanding player. He must have left the pitch thinking: "What more have I got to do to be on a winning side?" It's been a shocking season but you have to really suck it up. You get games like that, there's no point in feeling sorry for yourself and looking for excuses. You move on. On another day Chelsea get the equaliser and go on to win it. It's just one of those games and one of those seasons.
What to expect next from Jose Mourinho?
Only time will tell if the stadium ban has helped Jose. When he arrived back at the club two-and-a-half years ago, he did say he had changed, he had calmed down, but he's still the Jose we knew then. That is the way he operates. At times, I've watched him and he doesn't look particularly happy. But then again, why would he? But there needs to be different sides to managers.
When I consider the best, it depends on how results go for them, how decisions go, depending on what games are coming up. You see different sides. At the moment, Mourinho has the biggest challenge he has ever had in his managerial career: to turn this juggernaut around. It's been a case of two steps forward and one step back.
I've seen performances where Chelsea have been terrible, like against Newcastle United where we picked up a result when we didn't deserve one. Then like when we played against West Ham United with 10 men where we were the better side in the second half.
But outside of Chelsea, everyone is waiting for Jose to fail. He doesn't know what failure tastes like, really. Of course, you lose football matches, but failure isn't something he's tasted. It's probably very bitter. No one likes the taste of it, especially someone who has so much of the sweet stuff. There must be some dark moments for him when he's thinking of how to get out of this it and he's not used to it, we are not used to it. Certainly not the new generation of fans.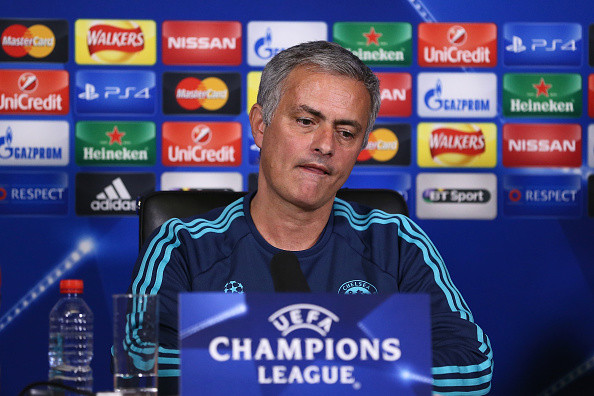 I would be disappointed with the club if they pull the trigger, Jose has had three bad months in a career. I want us to be brave and stick through this. So many people outside of Chelsea want him gone because they know what he is capable of. You can imagine Manchester City fans thinking: "I hope they sack him." He's proven that he is able to get it right again if given the chance.
Chelsea must buy their way out of trouble
Are transfers needed to help solve the problem? In an ideal world, no, but when you are languishing at the bottom, you have to do what's right and I expect Chelsea to try and buy their way out of this. The area that needs to be rectified the most is up front. I think Diego Costa is a shadow of the player he was last season.
There are a number of players who have looked out of form but I felt at the weekend, his positional sense when Chelsea where in the final third was quite baffling. Instead of staying where I think he should have stayed near the penalty box, he drifts out and drops deep into the middle third. As a defender, that's where you like to see him. I expect Chelsea to do something in the market, definitely.
Market is inflated but Jamie Vardy would tick a lot of boxes
The market is always inflated and in an ideal world, you wouldn't go shopping. But just looking at someone like Jamie Vardy, who knows the Premier League, who is scoring goals, who stretches defences, who frightens the hell out of defences, who is English. He's 28; he's at his absolute peak.
You look at someone like that, would Leicester City sell him? They are in a very good position themselves and might be thinking they have an outside chance of Champions League football next season. Would they sell? Look at all the boxes he ticks. It could end up being a ridiculous sum of money, I don't know quite how much his value would be but I bet if you were Leicester you wouldn't accept less than £35m.
I think Chelsea need to go in and buy a ready-made player. I thought Radamel Falcao was a strange one. Didn't understand it. At the time, Chelsea needed to make a statement by going out and buying a player that could put Costa under pressure. A marquee centre forward. And we didn't do it and you can see there isn't a lot of competition for places up front as a result.
January is difficult to get right when you bring foreign players. Juan Cuadrado is an example. When you are buying someone who needs to come into the starting XI in January, they have to know the Premier League. It's a huge risk giving someone adjustment time. Chelsea don't have that time.