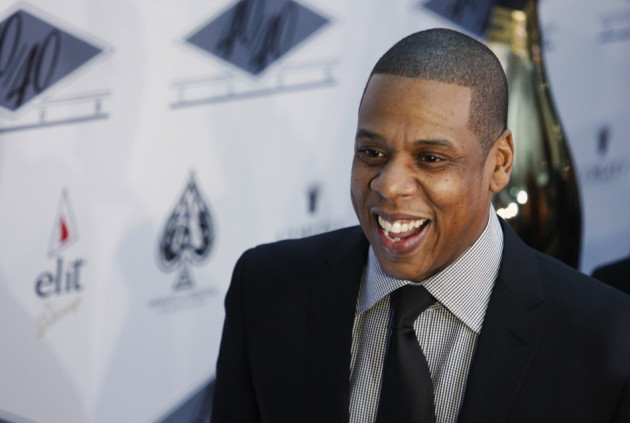 Jay-Z was being urged to end his partnership with Barneys following reports that black shoppers were racially profiled while purchasing items from the upscale department store.
The "99 Problems" rapper recently signed a deal with the retailer to release a limited edition holiday line, with 25% of the proceeds going towards the Shawn Carter Scholarship Foundation.
But while the Brooklyn native stands to make millions from the collaboration, fans are pushing him to rethink his decision to work with the company.
More than 1,300 people have signed a Change.org petition calling for him to dissolve his deal in support of the community where he grew up.
The petition reads: "We can no longer tolerate blatant prejudice and discrimination. It is clear that the minority buying power is devalued by some. We must withdraw support to those who will not support us.
"Jay-Z should be appalled by Barneys' actions, and withdraw all support from them. If he does this, he will send a clear message to all corporations that are like-minded that this behavior cannot be tolerated any longer.
Anger at Barneys erupted after a black teenager recently filed a lawsuit against the store alleging that he had been arrested after he bought a $349 Ferragamo belt from the department store in April.
Trayon Christian of Queens, New York, claimed that although he paid with his debit card and showed a store clerk valid ID, he was targeted by store detectives as a "young black American male".
He alleged that he was detained at a precinct in a cell for more than two hours after he was accosted by undercover NYPD officers, who said that a Barneys staff member had raised concerns over the sale and the authenticity of his ID.
"The detectives were asking me, 'How could you afford a belt like this? Where did you get this money from?'" Christian told the New York Daily News.
Kayla Phillips also accused the store of racism. The pregnant 21-year-old claimed that she was approached by police after purchasing a $2,500 Céline handbag from the store in February.
"[Barneys] notified the police they had suspicion about this purchase and this particular card," police spokesman John McCarthy said.
As the online and neighborhood discussions raged, Jay-Z, who was in Sweden for the next leg of his Magna Carta tour, was under pressure to cut ties with the store.
"Jay-Z and my son grew up together," said Effie Hardy, 74, who still lives at the public housing project in Bedford-Stuyvesant where the star once lived.
"That could be his family Barneys is profiling. They would've done the same thing to him back in the day, before he got to where he is now. He should remember that."
Barney's said that the incident was under investigation.
A spokesperson said: "After carefully reviewing the incident of last April, it is clear that no employee of Barneys New York was involved in the pursuit of any action with the individual other than the sale."