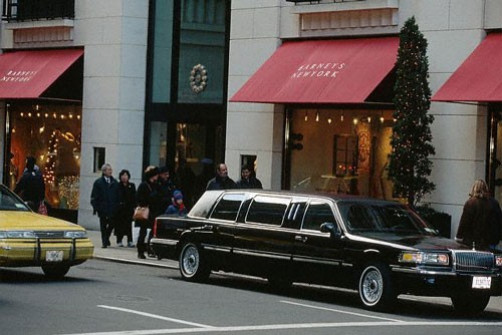 Barneys is at the centre of a racism row after a black teenager accused the high-end department store of wrongfully detaining him after he made an expensive purchase.
Trayon Christian of Queens, New York is taking legal action against the store, which he says targeted him as a 'young black American male'.
The 19-year-old claims that he was racially profiled when he went to Barneys on Madison Avenue in Manhattan on 29 April and purchased a $349 Ferragamo belt. He paid with a debit card and showed a store clerk I.D.
Christian says that as he went to leave the store he was accosted by undercover NYPD officers, who said someone at the store had raised concerns over the sale and the authenticity of his I.D.
"The detectives were asking me, 'How could you afford a belt like this? Where did you get this money from?'" Christian told the New York Daily News.
He alleges that he was detained at a precinct in a cell for more than two hours before being released without charge.
According to Christian's lawsuit, the incident was due to "discrimination based on plaintiff's race and age as he was a young black American male."
Barney's said that the incident was under investigation.
A spokesperson said: "After carefully reviewing the incident of last April, it is clear that no employee of Barneys New York was involved in the pursuit of any action with the individual other than the sale."
Christian, who lives at home with his mother, returned it a few days later and got his money back. "I'm not shopping there again," Christian said. "It's cruel. It's racist."