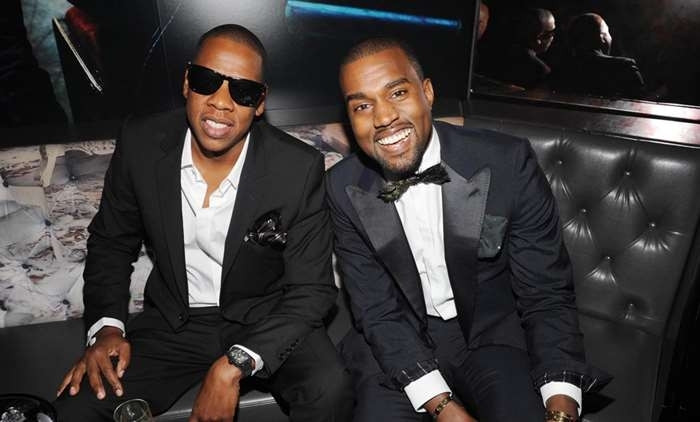 Jay-Z's latest album 4:44 is a gateway to all the controversial events that unfolded with the Carter family over the last couple of years, including the Solange Knowles elevator scuffle, Beyonce's Lemonade revealing the cheating scandal and last but not the least Kanye West's concert rant.
The 47-year-old has finally addressed the issue during a Tidal video interview and slammed the famous rapper for allegedly washing dirty linen in public. "It's not even about Kanye, it really isn't. His name is there, just because it's just the truth of what happened. But the whole point is 'You got hurt because this person was talking about you on a stage.' But what really hurt me was, you can't bring my kids and my wife into it," Jay Z said explaining the song's lyrics.
In one of his songs, Kill Jay-Z, from his latest album, the music mogul addresses the epic stage rant against his family by his former friend and fellow rapper and accused the Pablo hitmaker of backstabbing him. The lyrics: "You walkin' around like you invincible / You dropped outta school, you lost your principles / I know people backstab you, I feel bad, too / But this 'f**k everybody' attitude ain't natural / But you ain't the same, this ain't KumbaYe / But you got hurt because you did cool by 'Ye."
The father-of-three later explains that he still considers Kanye a little brother. The problem started when the husband of Kim Kardashian ranted against his family which then consisted of Queen Bey and daughter Blye Ivy. "Kanye's my little brother. He's talked about me 100 times. He made a song called 'Big Brother.' We've gotten past bigger issues. But you brought my family into it, now it's a problem with me. That's a real, real problem. And he knows it's a problem."
The Wests and the Carters are not on good terms after the infamous remarks. "He knows that he crossed the line. I know him. He knows. I know he knows, because we've never let this much space go between one of our disagreements, and we've had many, because that's who we are. That's what I like about him. He's an honest person, he's open and he'll say things and he's wrong a lot of times and he'll confront it."