'Hot and sexy' Heidi Klum stuns in pink lace lingerie: 'Do you ever age'
The Project Runway producer recently launched the sixth collection from her lingerie line called Intimate.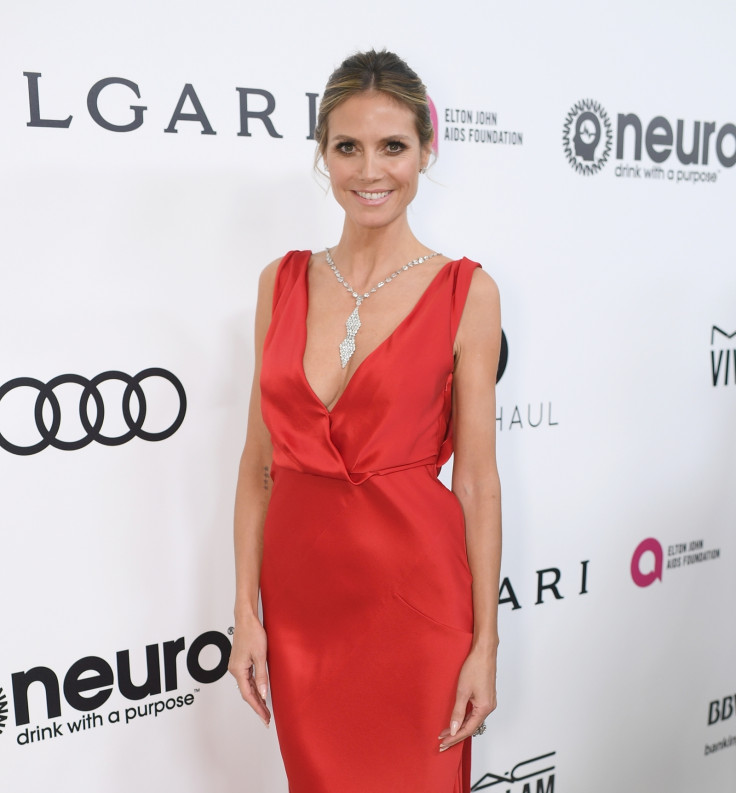 Heidi Klum has once again proved why she is an 'ageless beauty' and one of the hottest international models. She recently launched the sixth collection from her lingerie line called Intimate under her flagship brand and to promote the same she shared a picture of herself on Instagram wearing nothing but a lacy bra and matching underwear.
The America's Got Talent judge looked flawless as she reclined on a bed of red and pink flowers flaunting her toned abs and thighs. Her picture was soon flooded with hundreds of likes and comments as many were stunned by her beauty in the fantasy-themed photoshoot.
"Beautiful and sexy hot," one of her three million followers commented. "You're a timeless beauty Heidi," another fan said about the 44-year-old model's gorgeousness. "I think Heidi has the fountain of youth formula. Still looks young and beautiful," added the third one.
However, few fans didn't like the picture of Klum, who is a mother of four children, and said it was a little too much for her age and started mom-shaming her. "You're getting old, and all the makeup just doesn't make up for it. Stop trying to make yourself young again," one social media user said. "What would her kids think of this if they saw," added another.
But, it seems the Project Runway producer, who made a major change in season 16 of her popular show and introduced all-size models to the aspiring fashion designers, is not bothered by the negative comments.
"I believe we should have done [it] already years and years and years ago. So I'm happy though that now this season, we're starting," Klum, who is a huge advocate of body positivity, told Entertainment Tonight ahead of the show's premiere which aired on Thursday 17 August.
"This is the real world. Not everyone is, you know, runway figure or what the runway figure used to be. You have to dress real people, and real people come in different sizes: short, tall, more voluptuous, skinny. There is many of us, and so a real designer needs to know how to do that. So get with it."
© Copyright IBTimes 2023. All rights reserved.