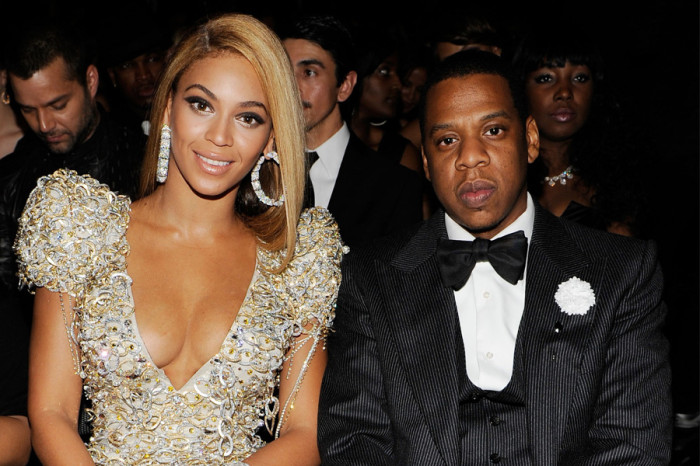 A woman rumoured to be rapper Jay-Z's mistress has released a provocative song for Beyoncé Knowles called Sorry Mrs Carter.
A struggling female rapper named Liv has added fuel to the infidelity fire by singing a song directed at Beyonce.
The woman insisted she did not have sex with Jay-Z, but said that the pair shared a "connection" and hinted that he made a pass at her.
"I was gonna respect you," the song begins. "But since you crossed over into my lane, it's time to check you,"Your man? He likes all natural, flawless model chicks like me."
Liv then begins to rap about her newfound tabloid stardom: "I make songs about my life and style, not knowing it would end up in Life & Style."
Confusingly, Liv claimed that she never had sex with Jay, but that the two of them enjoyed an emotional intimacy that Bey will never understand.
"Me and Jay never screwed...we connected on some hip hop sh-t, he could be himself with me any day that sh-t...We were attracted like magnets, us crossing paths was no accident...When I stepped out, I took a piece of his heart."
She goes on to name drop other possible Jay cheating partners like Rita Ora, and dissect the rapper's lyrics for clues that he'll never settle down.
Liv also put together a video clip for the song, which shows her applying lip gloss, looking at herself in a mirror and pulling out some questionable dance moves.
Speculation has swirled for months that the music power couple's marriage is going down the drain. The infamous violent beat-down Jay-Z received from sister-in-law Solange in an elevator in New York in May was reportedly sparked by his infidelity.
After the song's release, Liv took to social media to hit back at those who questioned her motives.
She also shared messages of support from her followers and posted a risque photo of herself dressed in a negligee.
She said: "Be a lonely chick, before I'll be a number 2" This world would be a better place if MORE women felt that way lol.... #SidePiece #Never #Mistress #WHO?! #SorryMrsCarter VIDEO LINK IN MY BIO #TheInvasionHasBegun #YesLIVcan "
Watch Sorry Mrs Carter full video here.