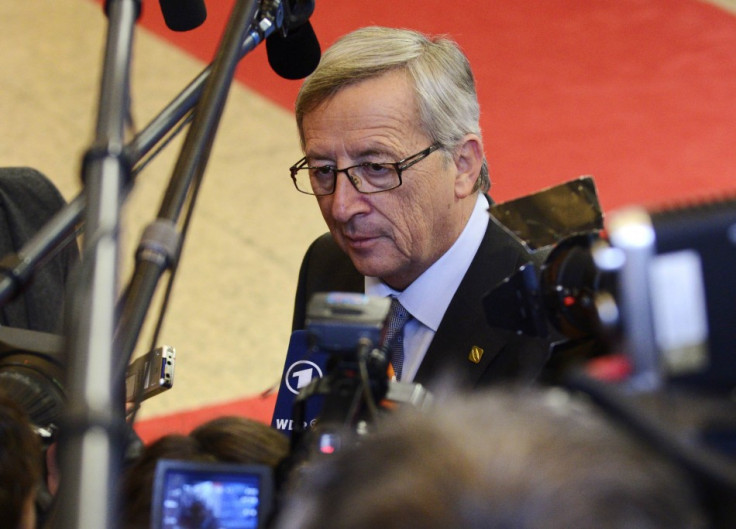 In a widely-expected move, Eurogroup head Jean-Claude Juncker will step down as euro zone finance ministerial chairman at the end of 2012.
He intends to quit the position, dubbed as Mr. Euro "at the end of this year, or the beginning of next year."
The Luxembourg prime minister, who is the longest-serving head of government of any European Union state, has been serving as the Eurogroup head since 2005. His current term officially runs until 1 July.
Eurogroup is the political control over the euro currency and is made up of finance ministers from the countries in the eurozone.
The successor of Juncker, who has to be acceptable to the major powers in the eurozone such as Germany and France, is yet to be decided. Possible candidates include German Finance Minister Wolfgang Schaeuble, French Finance Minister Pierre Moscovici and Finnish Prime Minister Jyrki Katainen.
France and Germany have been conflicting each other on selecting a suitable replacement for Juncker. When Berlin suggested German Finance Minister Wolfgang Schaeuble as the next candidate to the pivotal job, Paris has rejected the proposal.
When Juncker had announced his resignation earlier, he was forced to continue as France and Germany were not agreeing on the next candidate. On 18 January 2010, the Eurogroup re-elected him as President for a term of two and a half years.
Although he has indicated that Germany's Schaeuble would be a good choice, Juncker did not name anyone as his successor.
"I don't have to endorse anyone, I asked for my colleagues to provide for my succession," he said.
"And I asked them to do everything possible to appoint another minister as chair of the Eurogroup."
He is considered to be one of the proponents of the idea of the euro currency and is widely-acknowledged for his ability to tackle the turmoil in the currency.