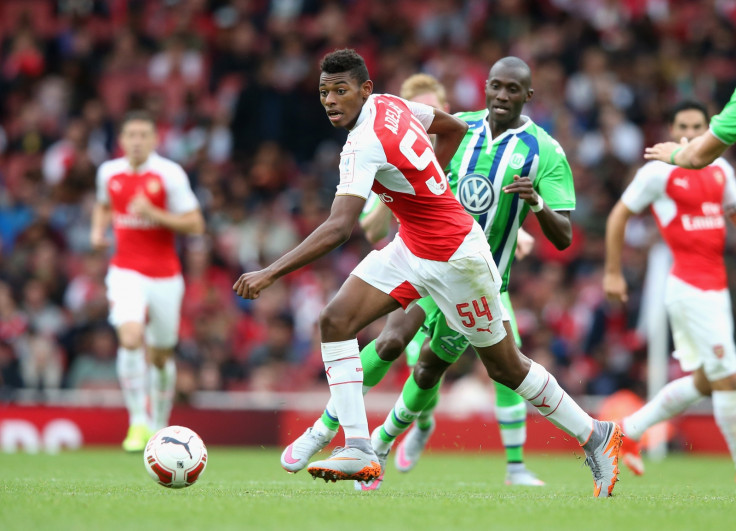 Arsenal manager Arsene Wenger has confirmed summer signing Jeff Reine-Adelaide will not be loaned out during the summer transfer window after the 17-year-old starlet impressed during the Emirates Cup.
The Gunners secured the services of the French teenager, along with Yassin Fortune, from the Lens academy during the current transfer window, paying around £3m ($4.7m) plus bonuses for the duo.
Wenger hailed the player's arrival and highlighted his ability to adapt for several different roles.
"Adelaide is a player I have identified in France. He just won the European Championship with the under-17s. He was born in 1998, which is always a good year for Arsenal... you cannot have bad players in that year! He's an offensive player but he can develop into an all-round midfielder as well. At the moment, he plays on the right or left but I think he can develop as a central midfielder as well," the boss said to the club website after his signing.
Wenger included the France U17 international in his pre-season squad despite him having made no top-flight appearances during his time at Lens.
And the youngster seized the opportunity to impress in a start against Wolfsburg, providing the winner for Theo Walcott in a 1-0 victory over the German outfit.
Asked after the game whether Reine-Adelaide would play with the Gunners first team during the season or spend it on loan, Wenger responded: "He is 17 years old and he looks very promising but he needs to work with us for a year in the first team.
"To be an adult, to play for the under-21s and to develop. There is fantastic potential there but he will stay with us.
"I don't know how much he will play with the first-team. I honestly don't know. But today was a good opportunity to see him. In some situations of course, he has the game of a 17-year-old player but on the other hand he has shown great potential as well and looks very advanced physically for his age, and I'm sure he has learned a lot these last two days."