Jeff Sessions confirmed as Trump's Attorney General after contentious senate debate
Sessions was given the green light by 52 votes to 47 despite heavy opposition.
Alabama Senator Jeff Sessions was confirmed as US Attorney General on Wednesday (8 February) after days of contentious debate in the US Senate that saw Elizabeth Warren silenced by Republicans as she tried to read a letter written against Sessions by Martin Luther King Jr's widow, Coretta Scott King.
Sessions was confirmed by 52 to 47 with heavy Democrat opposition. The vote underlines once again Democrats' staunch disagreement with the nominated cabinet members while also showing their inability to stop such appointments going forward.
A movement against now confirmed Secretary of Education Betsy DeVos almost gathered enough pace to stop her confirmation when two Republican senators came out saying they could not support her ascent to the cabinet. In the end, Vice President Mike Pence, as President of the Senate had to cast the deciding vote in a deadlocked 50-50 ballot – the first time a VP has had to step in to get a cabinet member confirmed in history.
On Tuesday (7 February), Massachusetts Senator, Elizabeth Warren was struck down with an senate rule saying one senator may not impugn another when she attempted to read a letter written 30 years ago by Coretta Scott King that warned against Session's being appointed to a federal district judgeship in 1986.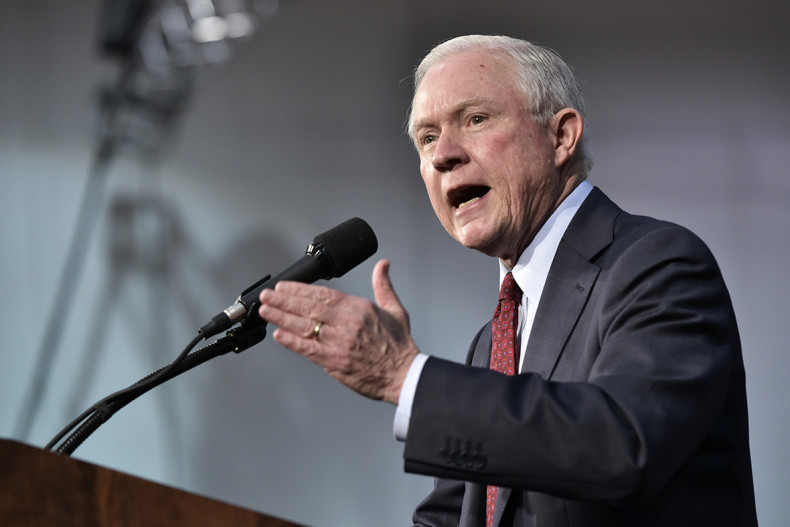 In the letter, King accuses Sessions of "politically-motivated voting fraud prosecutions" and "indifference toward criminal violations of civil rights laws".
On announcement of Sessions' confirmation, the American Civil Liberties Union (ACLU) tweeted that "if he violates the Constitution, we'll sue." Only one democrat supported Sessions' confirmation – Joe Manchin, Senator for West Virginia.
The speed of Sessions' confirmation became more important for the new administration after acting Attorney General Sally Yates was unceremoniously fired for saying she was unsure Trump's controversial travel ban was constitutional.
Sessions' confirmation had to be scheduled for after the confirmation of DeVos though, as his vote as a senator was necessary to see her through the process.
Lambda Legal, the biggest legal organisation working for LGBT rights in the US released a statement calling Sessions' confirmation "a travesty".
"The chief lawyer of the United States is now someone who has devoted his whole life to obstructing civil rights. He is a life-long opponent of the civil rights of LGBT people, people of color, women and immigrants. Sadly, we have no confidence in his commitment to enforcing the law and protecting the civil rights of everyone in this country," the group said.
They also echoed the ACLU in warning of legal action: "Lambda Legal has a long history of suing the government—and winning. We'll be watching his steps at the Justice Department very closely and will fight any attempt to roll back our rights."