After just one series and a flurry of controversy, the heavily criticised TV version of Jekyll And Hyde has been cancelled. Confirming the news via Twitter, series creator Charlie Higson admitted it was a "sad day" for the cast, crew and fans, while teasing the exciting plans he had for the cancelled series two.
The series, which began airing on ITV in October 2015, starred Tom Bateman alongside Richard E Grant and spanned 10 episodes, following the original doctor's grandson and his quest to get to the bottom of the family's cursed history. Announcing the cancellation, Higson tweeted: "Sad day today as ITV announce they don't want any more #JekyllandHyde... Ah well, I tried. It was a grand adventure while it lasted."
He continued: "We had some great stories lined up for series 2 #JekyllandHyde... Thanks for all the messages of support #JekyllandHyde I'm moving on to other things." An ITV spokesperson also released a statement, adding: "Jekyll and Hyde is an ambitious series that we are proud of. While there are no plans for a second series, we would like to thank the production team and the writer Charlie Higson for delivering a series of great originality."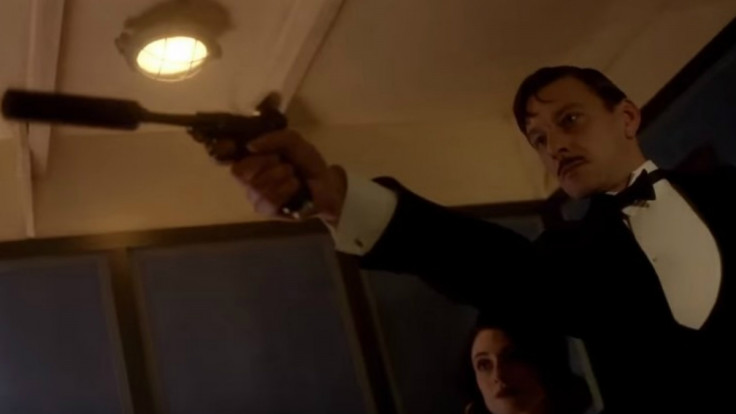 Reacting to the news, actor Bateman told his Twitter followers: "TO ALL Jekyll and Hyde fans. We are sad not to be continuing the adventure, but thank you for your kind words and support. Glad you liked it!"
Jekyll And Hyde had gotten off to a bad start with viewers outraged at the level of violence in the first episode, which was broadcast before the watershed at 6.30pm on 25 October. Watchdog agency Ofcom received in excess of 800 complaints and is reportedly still investigating the case.
The scenes that angered viewers and many parents whose children were watching, included a double murder and a bar fight. Another episode had to be rescheduled in light of the Paris attacks in November as it featured a gunfight. According to BBC News, the first episode boasted a viewing figures of more than four million but that fell to 1.8 million with its final episode in December.
Despite the spate of criticism, many are devastated over the show's axing with one commenting on Twitter: "HOW DARE ITV AXE #JekyllandHyde?!!! It was one of the best TV series I've seen in the past few years," while another fan wrote: "V sad to hear no more #JekyllandHyde. With #DrWho getting increasingly strange, J&H was a refreshing return to old-school fantasy adventure." Another said: "I am literally heartbroken... Jekyll and Hyde became one of my favourite shows in a short amount of time! So so sad that news."
Watch a trailer for Jekyll And Hyde: