Hollywood actress Jennifer Lawrence is reportedly getting serious with Chris Martin and wants to take their relationship to the next level.
According to OK! magazine, the 24-year-old Hunger Games star and the Coldplay singer are talking about their future together.
"Jen is talking engagement, babies, the whole nine yards," a source said.
"She's been totally swept off her feet by Chris and is convinced they've got what it takes to go all the way," the insider added.
Adding on, the source said that Martin would "immediately" propose the Academy Award winning actress after his divorce from Gwyneth Paltrow is finalised.
Martin and Lawrence have reportedly been spending time together since the end of June, after she broke up with her on-off boyfriend, fellow actor Nicholas Hoult.
Paltrow and Martin had announced they are separating in March, after 10 years of marriage. They have two children together, named Apple and Moses.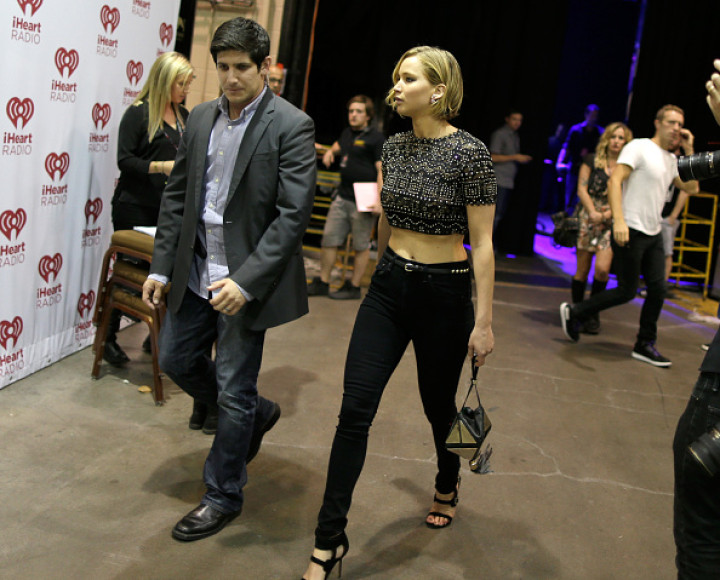 Last month, Lawrence joined Martin at the backstage at the 2014 iHeartRadio Music Festival in Las Vegas, where he played with his band Coldplay. Later, the two flew back to Los Angeles on a private plane together.
Lawrence and Martin were spotted kissing at Kings Of Leon's concert at the Hollywood Bowl on 3 October.
"Jen was taking photos and videos of Chris during rehearsals on her phone," a source told JustJared.com. "They engaged playfully with each other, appearing like a couple in love. She kissed him on the lips several times."