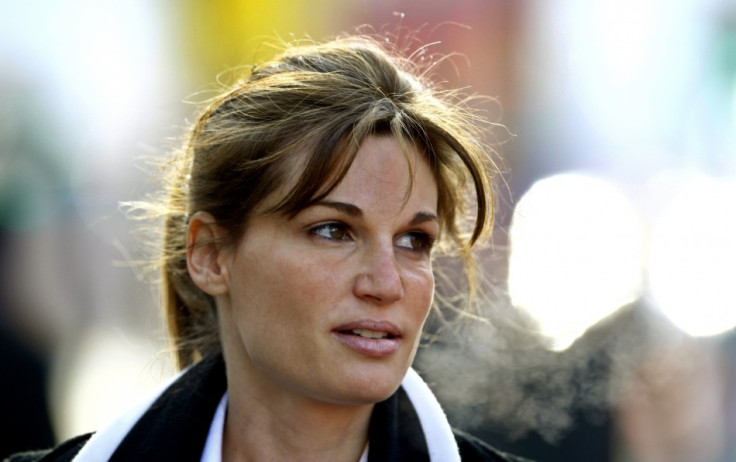 Jeremy Clarkson laughed off false rumours that he had an affair with Jemima Khan and had taken out an injunction to prevent publication of intimate photographs.
Speaking separately, Khan described the situation as being a "bloody nightmare." Meanwhile, Clarkson denied that he had split from his wife of 18 years and moved permanently into a flat in central London.
The pair are among a number of celebrities alleged to have taken out private injunctions to stop potentially embarrassing details being made public.
Both Clarkson and Miss Khan used newspaper columns to support the new injunctions, which are brought on the basis of European human rights legislation.
"It is said only the rich and famous can afford a gagging order. But only the rich and famous ever need one," Clarkson wrote.
A Twitter account claiming to expose the celebrities has attracted praise and consternation in equal measures. The tweets brought warnings from leading lawyers that if the person involved was discovered and were based in the UK - which is presently impossible to ascertain - that they could face a jail sentence.
Twitter's UK traffic rocketed to its highest level ever on Monday 9 May, apparently as people searched for the names.
The important role that sites like Twitter now play in the public sphere has thrown such privacy injunctions into the spotlight. MPs have warned of a new privacy law created by judges, rather than Parliament.
The use of internet sites to publicise the alleged injunctions has made the high court gagging orders "increasingly untenable," Mark Stephens, a senior media lawyer at Finers Stephens Innocent said on Monday. "We're in Spycatcher territory here. Eventually, the House of Lords will be forced to accept that the purpose of an injunction has been removed so remove it - as I'm sure they will on this occasion."
However, in recent weeks, moves have been made by the courts to address the issue. On May 12 a UK judge issued an injunction banning media from posting on Facebook or Twitter any information that could expose the identity of a brain-damaged woman who may be removed from life support.
The woman, known only as "M," suffered brain trauma in 2003 and has been in a "minimally conscious state" ever since.
Handed down from the Court of Protection, the order prohibits individuals from publishing identifying information about the patient and her family.
According to the Telegraph, the ban applies to "any newspaper, magazine, public computer network, internet site, social network or media including Twitter or Facebook, sound or television broadcast or cable or satellite programme service."
"This is among the first injunctions specifically referring to Twitter and Facebook," intellectual property and media partner Keith Arrowsmith at law firm Ralli Solicitors told Reuters.
However, Twitter and Facebook, as American companies, do not have to comply with the British court's order and remove content posted about the patient and her family.
Both companies could argue that their users are exercising their right to free speech, which is guaranteed under the US Constitution's first amendment. If the poster were an American, they might be able to evade UK law entirely, despite being in contempt of the British court.
Though it is highly unlikely that anyone would seek to name the woman involved in the case cited in Mr Justice Baker's order, the move sets a precedent that is likely to be made explicit in future injunctions and superinjunctions.