Jeremy Clarkson likes porn (on Twitter)
The Top Gear presenter has got some interesting items in his Twitter 'favourites'.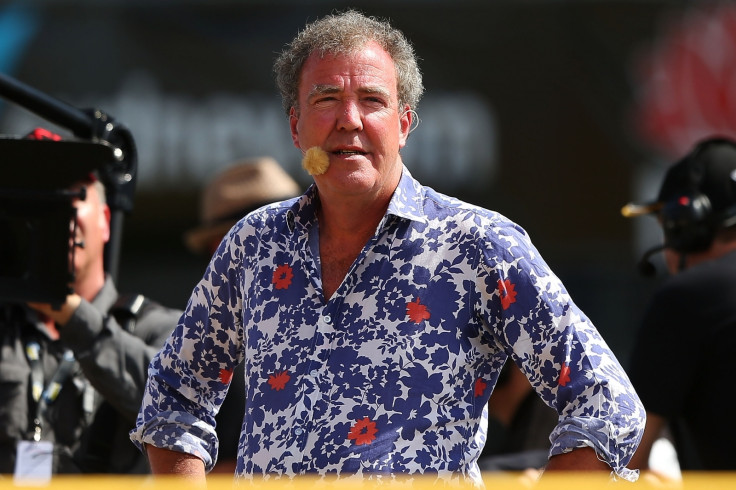 You know everybody's favourite tosser, Jeremy Clarkson? That tall, loud one from the car programme who collects racism scandals like they're Scout badges? Well, his massive thumbs might have got him into a bit of trouble with his wife.
The "likes" on his Twitter account - tweets he's hit the little heart icon on - aren't all exhaust pipes and wheel axles. No, these are a bit fruity. Not 'boiled sweets for the long journey' fruity. Sexy fruity. I'm talking plums and peaches and bananas, if you catch my drift. Things that would raise Clarkson's handbrake.
One of the tweets dated 14 August, which reads "lesbian sex on bed aebn clip daily sex teen video", shows a video of a woman gyrating in a bikini on a bed behind the faded words: "Check my site: www.in-sex.com". You probably shouldn't visit that website.
And another tweet, dated 5 August, by the account "Daily Sex Videos", asks: "Who needs some head?". The tweet accompanies a video of a lady washing the sausage, as it were, and looking pretty happy about it, too.
But it looks like it was all just one big happy, honest mistake. Everyone's tugging the wrong end of the stick, you see. You can be sure his wife is chuckling away. "Valuable lesson learned this morning about not leaving your phone unattended when there are drunk people about," tweeted Clarkson. Darn those drunk people on or around both 5 August and 14 August.
The 57-year-old former Top Gear presenter - who was recently in hospital with pneumonia - is well known for being a controversy ogre. He once got into trouble for making a joke about a "slope" - a racial slur - on a bridge as an Asian man walked across it. In another furore, he had been filmed mumbling the racist words to Eeny, Meeny, Miny, Moe while shooting an episode of Top Gear.
Clarkson was sacked from Top Gear in 2015 after an altercation with a producer because his dinner wasn't hot enough. Now he presents The Grand Tour, which is just like Top Gear - it even has Richard Hammond and James May as co-presenters - but is on Amazon and serves hot meals at the appropriate times.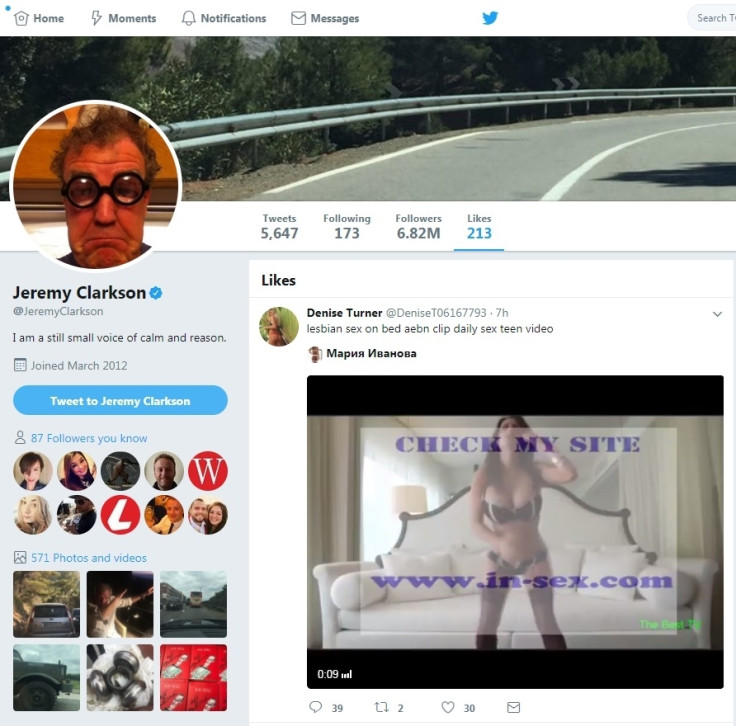 © Copyright IBTimes 2023. All rights reserved.