Former Top Gear host Richard Hammond has ignited controversy over alleged homophobic comments made during the latest episode of The Grand Tour – the Amazon motoring show he co-hosts with Jeremy Clarkson and James May.
The 47-year-old appeared to compare eating ice cream to being gay, in front of the live audience present for the festive episode, titled Happy Finnish Christmas - broadcast on Amazon Prime on Friday 23 December.
In footage now being widely shared on social media, Clarkson pointed to an image of the interior of a Rolls Royce, saying: "The only problem is that in one of those, you couldn't enjoy a chocolate Magnum ice cream."
"It's all right, I don't eat ice cream," replied Hammond. "It's something to do with being straight."
The exchange appeared to shock even Clarkson, 56, whose habit for making controversial, politically incorrect remarks is considered part of his rogue appeal.
Apparently taken aback by the cheers from the audience, Clarkson asked: "Why are you applauding him? What do you mean? … You're saying all children are homosexual?"
But this shock value only emboldened Hammond, who went on to state: "Ice cream is a bit – you know", adding: "There's nothing wrong with it, but a grown man eating an ice cream – it's that way, rather than that way …
"I'm right. I can't believe you can't see that. It's easy. It's in front of you." Watch the exchange below.
The remarks have been met with derision and bemusement on Twitter, with Olly Alexander, the openly gay frontman of British electro-pop act Years and Years, posting: "Excuse me while I gag on my Cornetto."
Musician Neil Milan went a step further, tweeting: "When even Jeremy Clarkson finds your bigotry baffling you know you're an idiotic p**** @RichardHammond."
However, fans of the show have been quick to defend the presenter, affectionately known as "The Hamster."
"Those getting 'offended' by Richard Hammond have obviously never seen any of his work. Grow up before you kill comedy for good," tweeted Toon_fan_1.
Others saw it as Hammond trying to match Clarkson's humour, rather than intentionally offend.
"Richard Hammond desperately trying to impress the school bully by making a joke he thinks he'll like. A tale as old as time," claimed user Seb Patrick, in reference to Clarkson.
The motoring star presenter was sacked by the BBC as host of Top Gear in acrimonious circumstances, after he punched a producer.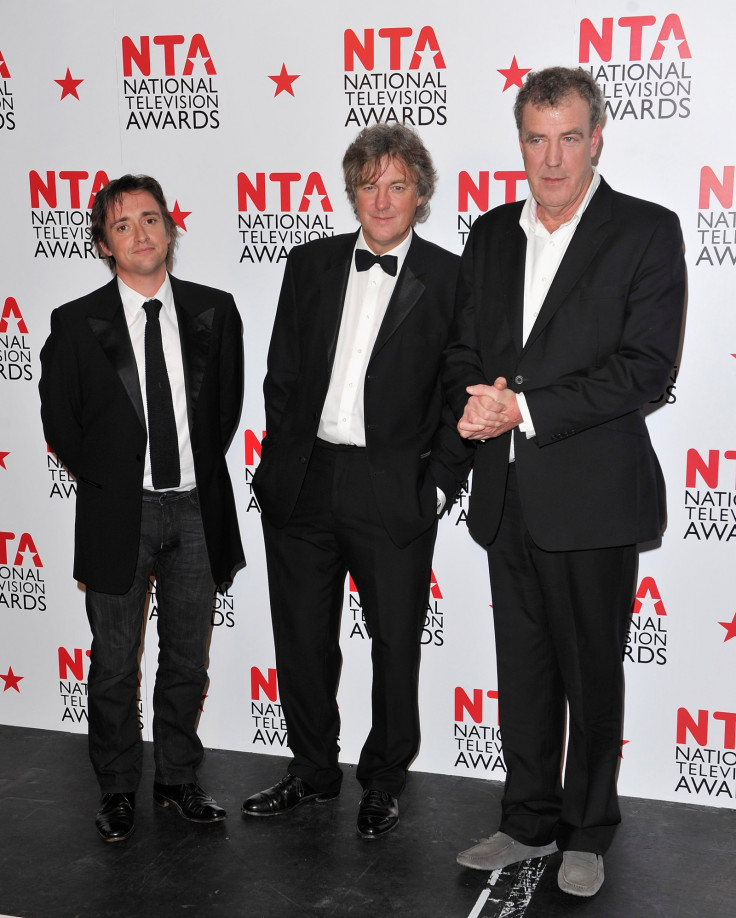 Hammond and May departed with Clarkson and the trio went on to star in The Grand Tour. May, 53, has suggested he is keen to leave the partnership.
Top Gear has struggled to achieve the same success since the upheaval, with Chris Evans, the initial successor as host, quitting the role after one season.