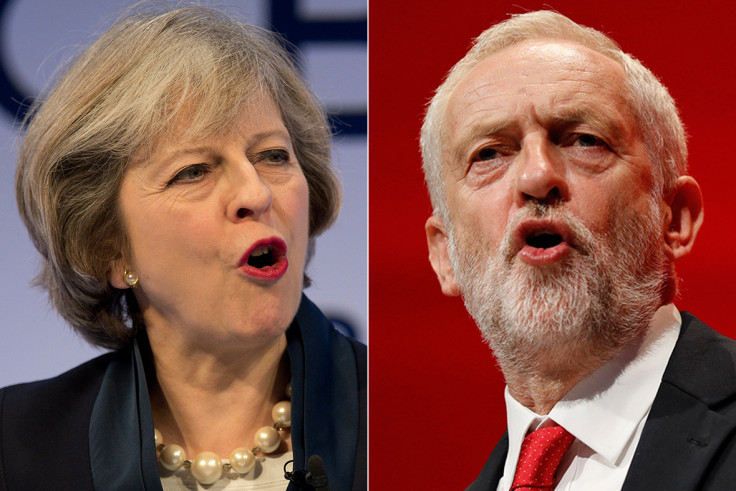 A fired-up Jeremy Corbyn demanded that Theresa May "gets a grip" of the UK's "social care crisis" in a heated exchange at prime minister's questions (PMQs) on Wednesday (14 December).
The Labour leader also called on the Conservative premier to stop a planned drop in corporation tax from 20% to 17% in April 2020.
"Why doesn't she do something really bold – cancel the corporation tax cut and put the money into social care instead?" he said.
Corbyn also branded plans to allow local authorities across England and Wales to raise council tax rates in a bid to fund social care as a "con".
"Two per cent of council tax is clearly a nonsense," the Labour leader argued "Ninety-five per cent of councils used the social care precept and it raised less than three per cent of the money they planned to spend on adult social care." Corbyn added: "Get a grip and fund it properly, please."
But May hit back by raising Labour's record in government between 1997 and 2010. "The issue of social care is indeed one that has been ducked by governments by too long, that is why it is this government that will provide a long-term sustainable system for social care," she said.
"When he talks about government ducking social care, let's look at 13 years of Labour in government. They said in 1997 they would sort it in their manifesto, they had a Royal Commission in 1999, a green paper in 2005....13 years and no action whatsoever."
May also used the final PMQs of 2016 to attack Labour over the Southern rail dispute between transport unions the RMT and Aslef and Govia Thameslink Railway.
The industrial action over the role of rail guards has seen 300,000 commuters stranded, while the parties are in peace talks at mitigation service Acas between 10:00 and 15:00 GMT on Wednesday.
"This is an appalling strike," the prime minister said. "The Labour Party is funded by Aslef, why doesn't [Corbyn] get on the phone and tell them to call off the strike immediately?"