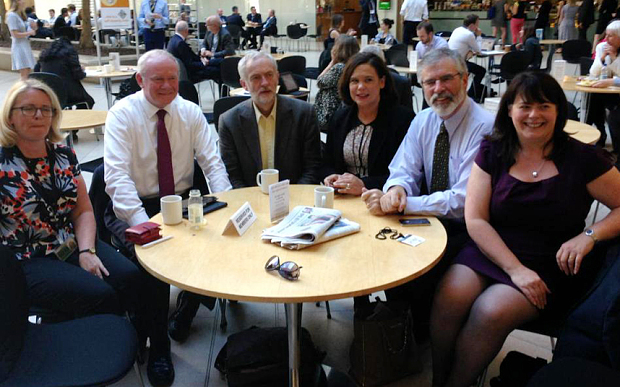 The surprise favourite to become the Labour Party's next leader, Jeremy Corbyn, has been photographed with Irish Republican party Sinn Fein's Gerry Adams and Martin McGuinness at Portcullis House in Westminster.
Adams, Sinn Fein's President, posted the photograph on Twitter, along with the caption: "With Jeremy Corbyn & the comrades @ Portcullis House, Westminster."
Being referred to by Adams as a comrade could prove embarrassing for Corbyn, who is attempting to become Labour's new leader despite strong opposition from some within the party due to his outspoken left-wing beliefs.
Corbyn, 66, who has represented Islington North since 1983, has a long track record of aligning himself with politicians and causes which are unpopular with some within Westminster and Fleet Street.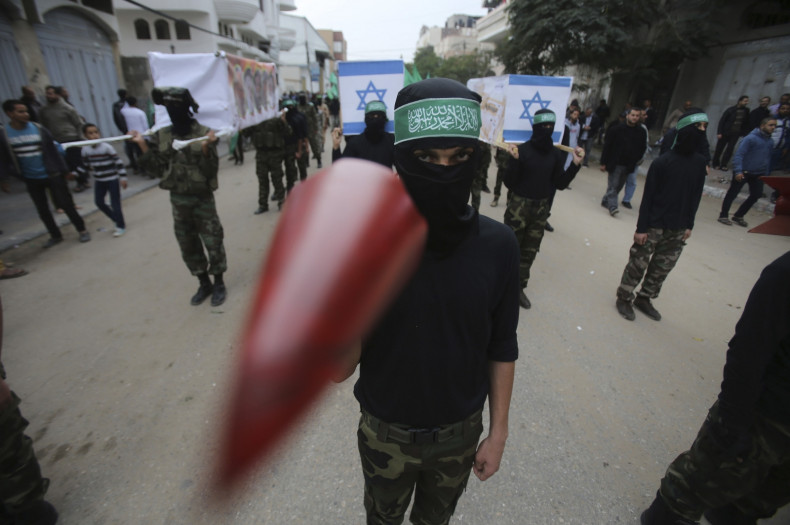 In 1984, following the Brighton bomb which almost killed then-PM Margaret Thatcher, he invited Adams to Westminster. He also observed a minute's silence for IRA members killed in an ambush in 1987.
Corbyn has also been attacked during the leadership campaign because of his past referring to Hamas and Hezbollah as friends. He became rattled during an interview with Channel 4 News, insisting he did not agree with either group.
The leadership battle has exposed deep divisions within Labour following their catastrophic election defeat. Some candidates believe the party should re-embrace Blairism, whereas others believe it must re-engage with its roots and pursue a more socialist agenda.
The Conservatives, having just won a surprise majority at the general election, can hardly believe their luck. They are even encouraging followers to join the Labour Party for £3 so they can vote for Corbyn, which the Tories believe would mean an end to Labour as a serious party of opposition for years to come.
Gerry Adams was elected as President of Sinn Fein in 1983 and also elected as a Minister of Parliament from West Belfast during the same year. Refusing to take his seat in Westminster because of the compulsory oath of allegiance to the British Queen, Adams continued to campaign for the rights of Irish nationalists.
Martin McGuinness has been the deputy First Minister of Northern Ireland since 2007. He previously served as Minister of Education in the Northern Ireland Executive between 1999 and 2002.
In May this year, Prince Charles shook hands with Gerry Adams. The pair smiled at each other as they shook hands on the campus of the National University of Ireland Galway. They exchanged a few words, with the prince holding a cup of tea in one hand and shaking the Sinn Fein leader's hand with the other.