Labour leader Jeremy Corbyn has raised the possibility of Britain retaining the controversial Trident submarine fleet, but remove their nuclear weapons, if he were to become the UK's prime minister. Speaking to the BBC's Andrew Marr Show this morning, Corbyn said his "first priority" is to protect jobs and he wanted to find a way to keep defence staff employed while also dismantling Britain's nuclear capabilities.
Corbyn maintained that there are still "options" on the table over what to do with do with the Trident submarines, but insisted that there are no circumstances in which they should be deployed carrying nuclear warheads. Corbyn added that he is willing to lead Britain towards what he called nuclear "de-escalation".
Corbyn's opposition to Trident and a proposed £60bn plan on whether to renew it has put him at any odds with many MPs, including a large number within his own party. Although Corbyn has opposed the Trident project for decades, several Labour MPs have indicated they would resign from the party were it to reverse its long-held support for the nuclear deterrent.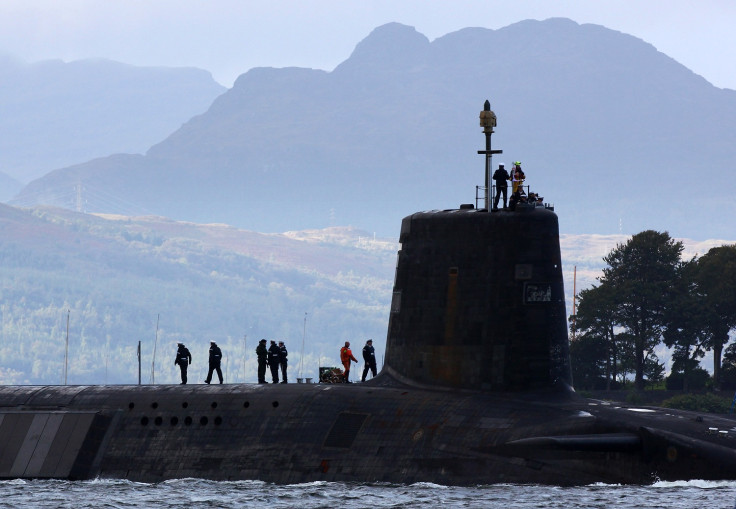 Later this year, parliament will vote on whether to renew the Trident programme by building four new Vanguard submarines. Corbyn is preparing for that vote by commissioning shadow defence secretary Emily Thornberry to conduct a review led by to look at the future of the nuclear deterrent.
Corbyn branded Trident a "Cold War relic" and said it was a totally pointless waste of money as he did not believe Prime Minister David Cameron would ever use it as doing so "catastrophic for the whole globe". Asked what could be done with submarine fleet, he added: "They don't have to have warheads on them… There are options there."
The only British nuclear weapon system in active service, the law states that each Trident submarine must be armed with a maximum of eight missiles and 40 warheads. Operated by the Royal Navy and based at Clyde Naval Base on Scotland's west coast, at least one Trident submarine is always on patrol, to enable Britain to launch nuclear weapons at sea at all times.
The Trident nuclear programme was announced in July 1980, as a replacement for the Polaris fleet, which was in operation during 1968-1996. Both nuclear weapon submarine fleets were designed as nuclear deterrents against USSR aggression. The first Trident patrols began in December 1994 – three years after the Cold War ended with the collapse of Soviet Russia's empire in December 1991.