Jeremy Corbyn is more popular as Labour leader than Ed Miliband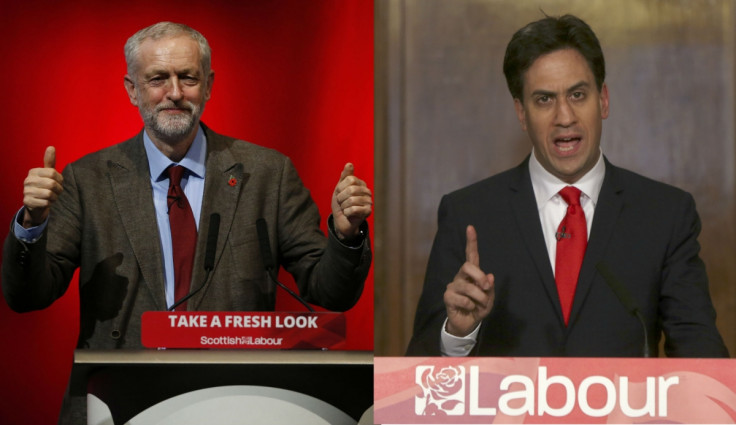 Jeremy Corbyn is more popular with voters than Ed Miliband was after 90 days of leadership, according to a new poll. A quarter of voters believe that the Islington MP is "turning out to be a good leader of the Labour Party" after three months in the job, while just 17% thought the same of Miliband, a ComRes survey for The Independent on Sunday has found.
But Corbyn was found to be a more polarising leader, with 46% disagreeing that he is good at his job, compared with 32 per cent for Miliband at the same stage. Amongst Labour voters alone, Corbyn's popularity leaps, with 56% believing him to be a good leader.
Many respondents supported shadow Foreign Secretary Hilary Benn as leader, with 29% agreeing that would make a good Labour leader, though the majority (42%) were self-described Conservative voters. Just 25% of Labour voters think Benn would be a good leader.
More than a third – 37% – think that Corbyn is being treated unfairly by the media, while 40% believe he offers a positive difference from other politicians.
The poll also found that Labour was up by two points to 29%, with the Conservatives are down by two to 40% – which still puts them 11 points ahead. Ukip are up by one to 16%, with the Lib Dems unchanged on 7%.
On a separate subject, the poll found that 47% of voters agree with bombing Islamic State (Isis) in Syria, with 33% disagreeing. Becoming involved in a ground war in Syria remains an increasingly unpopular proposition however, with 32% saying that there are no circumstances under which troops should be sent – up from 25%.
ComRes interviewed 2,049 UK adults between 9-11 December.
© Copyright IBTimes 2023. All rights reserved.