Jeremy Corbyn would reduce Labour to a 'left-wing pressure group' warns top donor John Mills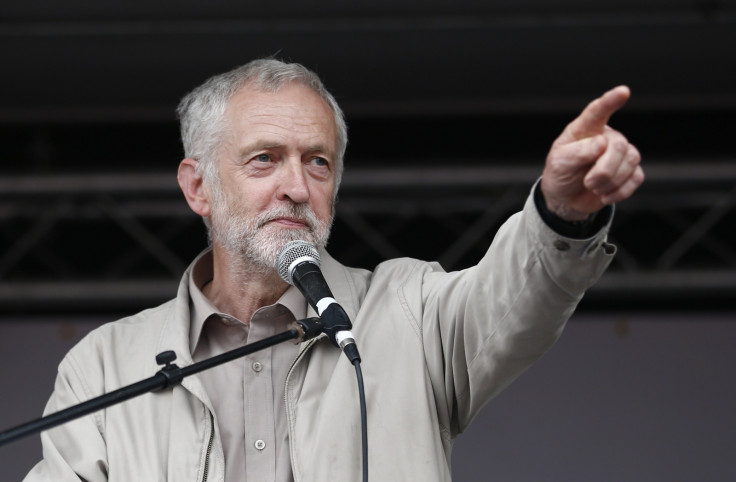 John Mills, Labour's biggest individual donor, has warned that a Jeremy Corbyn victory in the party's leadership contest could unleash Conservative "dominance" in British politics.
The businessman, writing exclusively for IBTimes UK, said Labour would "vacate" the political centre if the socialist firebrand secured a shock win, adding that his election would leave David Cameron and the Tories free to implement their "policies untrammelled by an effective opposition".
"This may make left-leaning Labour Party members feel uncompromised by the threat of realpolitik, but it is hard to see that this is going to be good either for the country, or the future of the Labour Party – or for those whom Labour has always tried to represent against the vested interests of the rich and powerful, who have always been inclined to find the Conservatives more amenable to their concerns," Mills said.
The donor, who gave the party £1.65m ($2.47m, €2.32m) in shares of his TV shopping company JML in 2013, was also critical of Labour's general post-election performance.
"Labour seems to have almost nothing to say at the moment about the economy, despite the dismal record chalked up by the Conservatives, only partially relieved by the recent very modest recovery – which is unlikely to last – in the growth rate," Mills argued.
The intervention comes after a shock poll put Corbyn at the front of the Labour leadership race. The survey, conducted by YouGov for The Times, put the 66 year old on 43% among party supporters, with Andy Burnham on 26%, Yvette Cooper on 20% and Liz Kendall on 11% on first preference votes.
Mills concluded: "For those of us who think that Labour exists to try to make the world a better place and that we have to have a Labour government to make this possible, seeing the party in danger of being little more than a pressure group with no prospect of executive action is not where we want to be."
Who is John Mills?
A millionaire businessman and Labour party donor, John Mills is chairman of JML (John Mills Limited), which he founded in 1986 and designs, supplies and sells household products. He donated £1.65m in shares of his company to Labour in 2013, according to a profile in the Telegraph.
Mills serves as secretary of Labour in Britain, a Eurosceptic lobby group within the party that said recently unless David Cameron is able to secure substantial concessions from the EU the group would campaign for a Brexit.
He is also co-chairman of Business for Britain, the campaign group led by lobbying supremo Matthew Elliott, secretary to the Labour Euro-Safeguards Campaign group and was chairman of the Labour for a Referendum campaign. He was critical of former leader Ed Miliband for being too reliant on trade unions and said Labour needed to target more individual donors such as himself.
Labour heavyweight Tony Blair blasted Corbyn this morning (22 July) in a rare speech on British politics at the Progress think-tank.
"People who say their heart is with Corbyn, get a transplant", the former prime minister said. Blair also urged the party to resist a lurch to a left and called for the red outfit to "move on" ahead of Labour supporters going to the polls to select Ed Miliband's successor.
"But don't for heaven's sake move back. If we do, then the public won't vote for us – not because our thoughts are too pure, but because our thoughts are out of touch with the world they live in," the 62 year old said.
But Corbyn, who campaigned against Britain's involvement in the 2003 Iraq war, hit back at Blair and claimed his "big problem" was the long-awaited publication of the inquiry into the military intervention.
"Yes, we did win the 1997 election. We lost support consistently after that, and he led us into a disastrous illegal war," he told Sky News.
The Islington North MP, meanwhile, published a summary of his top economic policies, revealing that the Labour leadership hopeful is in favour of a £10 minimum wage.
© Copyright IBTimes 2023. All rights reserved.