Jeremy Hunt faces backlash over 'tax credit cuts will make Brits work harder like the Chinese'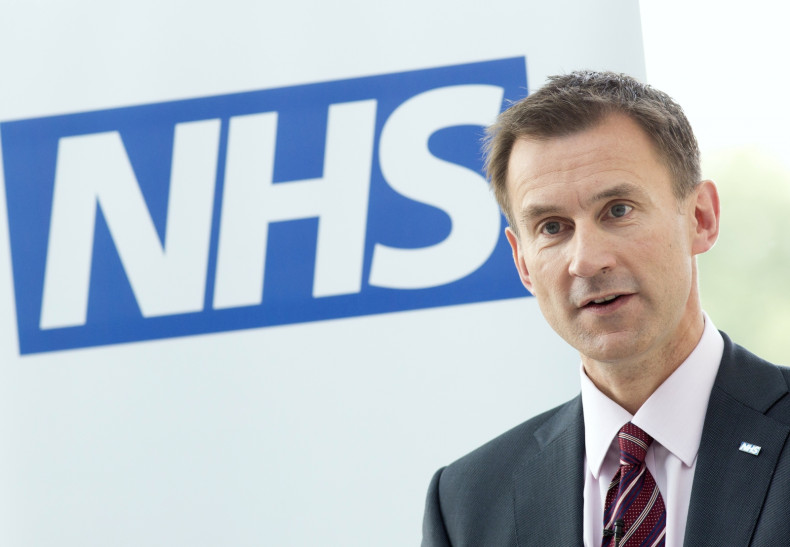 The Conservative Party's move to cut tax credit cuts will lead to British people being inclined to work harder like the Americans and the Chinese, Jeremy Hunt claimed on 5 October. The health secretary was speaking at a fringe meeting at the Tory conference in Manchester. He defended the government's tax credit cuts of up to £1,300 ($1,970) for some of the poorest people in the country, saying it was a "very important cultural sign".
Speaking to the audience, Hunt said: "There's a pretty difficult question that we have to answer, which is essentially: are we going to be a country which is prepared to work hard in the way that Asian economies are prepared to work hard, in the way that Americans are prepared to work hard? And that is about creating a culture where work is at the heart of our success.
"Dignity is not just about how much money you have got. Officially children are growing up in poverty if there is an income in that family of less than £16,500. What the Conservatives say is how that £16,500 is earned matters. It matters if you are earning that yourself, because if you are earning it yourself you are independent and that is the first step towards self-respect. If that £16,500 is either a high proportion or entirely through the benefit system you are trapped."
People were quick to take to social media to criticise Hunt's comments, including Len McCluskey, trade unionist and general secretary of Unite. He branded Hunt's comments as a "disgraceful insult from the richest member of the cabinet" and demanded the health secretary issue an apology to "millions of people struggling to get by working hard for long hours in insecure employment".
Meanwhile, Chancellor George Osborne defended the cuts to working tax credits, which outline plans to limit child tax credit to only the first two children of a family. He also lowered the income threshold at which people see their tax credits cut in a move that was branded as a "dive-bomb attack" on working people.
In July, the independent Institute for Fiscal Studies revealed 13 million families would lose an average of £250 a year when Osborne's cuts come into effect in April 2016 and three million families will lose at least £1,000.