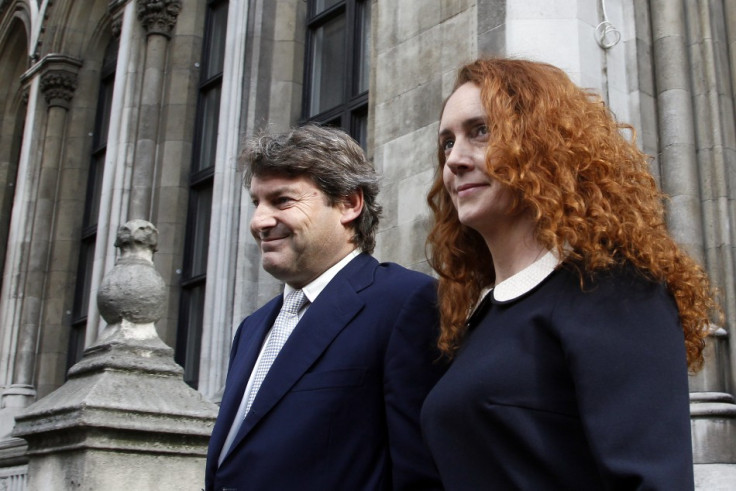 Culture Secretary Jeremy Hunt was under increased to pressure to resign following the disclosure of an email in which he apparently sought the advice of News Corporation in the handling of the press ethics inquiry.
The email was from Frederic Michel, a lobbyist for News Corp, to Rebekah Brooks dated June 2011, Brooks told the Leveson Inquiry on Friday.
The email refers to Hunt's readiness to approve the company's bid to take over BSkyB despite the phone hacking allegations. Hunt had asked for advice from News Corp on what would be his and No 10's positioning on the phone hacking scandal.
The latest revelations have left the Olympics minister in the midst of fresh calls to resign even as the London 2012 Games are less than three months away.
Hunt rubbished the calls to quit and maintained that the email refers to his aides in the Department for Culture, Media and Sports ministry, and not to him, according to an AFP Report.
"Jeremy Hunt will respond to this when he gives his evidence to the Leveson Inquiry in due course. He is confident his evidence will vindicate the position that he has behaved with integrity on every issue," said a spokesperson for the culture department.
In April, Hunt's adviser resigned over his dealings with News Corp which followed the testimony of James Murdoch at the Leveson Inquiry.
Brooks also spoke about her closeness to the Prime Minister David Cameron during the lengthy testimony.
"He would sign them off DC in the main. Occasionally he would sign them off LOL - lots of love - until I told him it meant laugh out loud," she told the inquiry.
She also revealed that the Sun had the permission of Gordon Brown to release the story on his baby son Fraser's health condition that he had cystic fibrosis.
The former prime minister refuted the claim in a statement released later in the day.
"The idea that we would have volunteered our permission or were happy that a story about our son's health was about to enter the public domain is untrue," said Brown and his wife in a statement.