Restaurants, pubs and cafes will be named and shamed unless they make desserts smaller or less sweet, the government has said.
Health Secretary Jeremy Hunt told chains such as Pizza Express, Starbucks and McDonald's that they need to reduce the sugar content of puddings, cakes and croissants, and cut calories from fatty, savoury foods like burgers and pizza.
As part of a bid to tackle obesity, he told a private meeting of more than 100 food companies that because eating out "is no longer a treat" they needed to be part of reforms to reduce the nation's waistline, The Times reported.
Consumers will be able to check the companies' efforts to be healthier on a government-run website, although exactly how they will be compared has not been decided.
It comes alongside food producers being asked to cut sugar in key products by 20% over the next five years as part of an obesity strategy started under David Cameron, but slimmed down when Theresa May arrived in Downing Street.
A sugar tax on soft drinks, announced in March by then-Chancellor George Osborne, is also expected to come into force in April 2018.
At the private meeting, Hunt told food companies that "doing nothing was not an option" and warned: "You want to be on the right side of this debate."
He said: "Going out to eat is no longer a treat. It's a regular habit for many families and is contributing significantly to the extra calories and sugar that we all consume on a daily basis.
"We can't ignore the changing habits of consumers. This means we expect the whole of the out-of-home sector – coffee shops, pubs and family restaurants, quick service restaurants, takeaways, cafes, contract caterers and mass catering suppliers – to step up and deliver on sugar reduction."
The health secretary said that people are consuming more than a fifth of their sugar intake outside the home and a quarter of families took children to fast food outlets each week.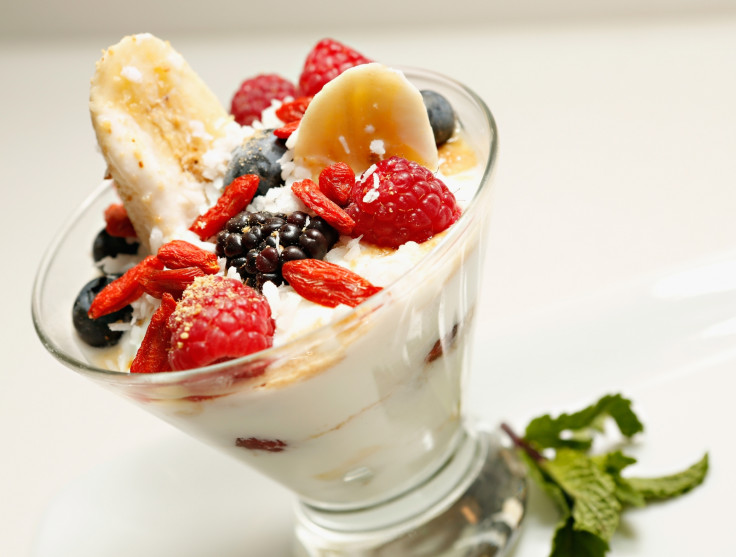 Chief executive of Public Health England Duncan Selbie told the meeting the new measures were needed to improve nutrition across the board.
He described figures showing a third of children are overweight by the time they leave primary school as "shocking".
He said: "We need a level playing field – if the food and drink bought in cafes, coffee shops and restaurants does not also get reformulated and portions rethought then it will remain often significantly higher in sugar and bigger in portion than those being sold in supermarkets and convenience shops.
"This will not help the overall industry to help us all make healthier choices."
Companies have been given three options: reduce the amount of sugar, make portions smaller or persuade customers to eat healthier alternatives.
Tam Fry, of the National Obesity Forum, said: "Despite Theresa May's childhood obesity action plan being generally awful, it has bits worth hanging on to. Action on sugar is one.
"It will be crucial that the food and drinks industry is compliant and will deserve the promised good kicking if it isn't. The kick should be applied not just to manufacturers but to high street retailers, too: from your local pizzeria down to the coffee shop which drowns its product with sugar."
Food industry leaders say they are already offering healthier options to customers, but admitted there could be concerns over taking sugar out of certain products.
A spokesman for the Food and Drink Federation said Hunt had "stressed the importance of government and industry working together to tackle this important public health issue".