British Sugar has joined hands with various industry associations to start a campaign that is aimed at opposing the proposed UK sugar tax. The Peterborough-based company, which is a subsidiary of Primark owner Associated British Foods, is the sole British producer of sugar from sugar beet.

The associations it has teamed up with range from vending machine operators to farmers. They include British Soft Drinks Association, the British Beer & Pub Association and the Federation of Wholesale Distributors among others.
In total, these groups represent more than 400,000 workers in the country. The joint campaign, "face the facts, can the tax" will be launched on Tuesday (16 August). It comes amid the launch of a government consultation into the introduction of the sugar tax, which former Chancellor George Osborne had announced in the March budget in an effort to tackle obesity.
The campaign will warn that the proposed levy on drinks containing more than 5g of sugar per 100ml will do little to tackle obesity and will lead to job redundancies. This is on the same lines as that of a study published last month by the think tank Oxford Economics.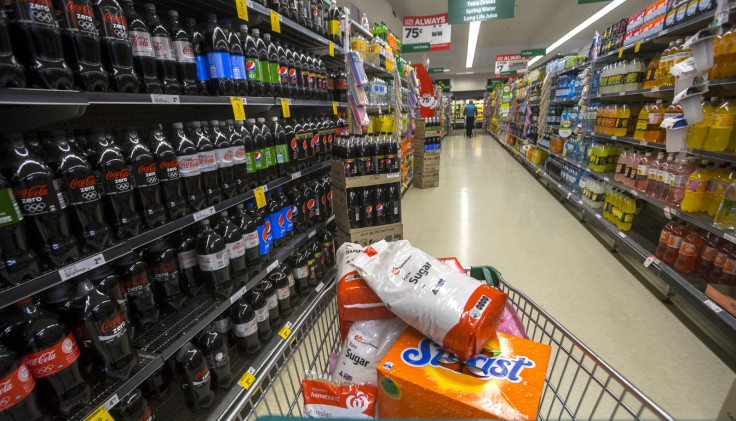 It had said that the sugar tax would reduce soft drink sales by just 1.6% and on the downside could result in more than 4,000 job cuts mainly across hospitality companies and small retailers.
The think tank also said this tax would reduce £132m ($170.5m) in the industry's contribution to the national GDP.
"We question if a tax is the appropriate measure," Paul Kenward, the managing director of British Sugar was quoted as saying by the Telegraph. "Tax is often used by governments to reduce consumption, but in this case there is no credible evidence that a sugar tax will prompt a change in consumer behaviour," he added.
The Guardian quoted Gavin Partington, director general of the British Soft Drinks Association as saying: "We absolutely agree with the government that obesity levels are too high and action is needed, but burdening businesses and consumers with an ineffective tax is not the answer."
However, a Treasury spokesman argued: "The levy is about getting producers to use healthier ingredients to reduce the levels of added sugar in products our children consume. If they reformulate, they won't have to pay."