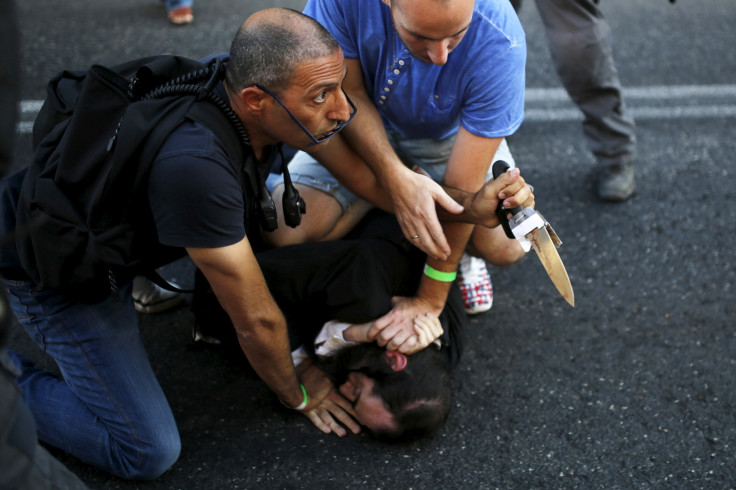 An Israeli lawmaker has come out as gay a day after six people were stabbed by an ultra-Orthodox man at Jerusalem's annual Gay Pride Parade.
Itzik Shmuli, a member of Knesset (MK) for the Israeli Labour Party declared on the Hebrew-language daily Yedioth Ahronoth that "it is no longer possible to remain silent because the knife is raised against the neck of the entire LGBT community, my community".
"It will not stop there. This is the time to fight the great darkness," he wrote.
"This terrible criminal act that once again happened in 'the city of God', is an attack on all of us," he continued. "It attacks the right of all of us to be different, make our choices, accept differences and include the other."
Israeli police arrested Yishai Schlissel, an ultra-Orthodox Jew who stabbed three people at the parade in 2005, for his second attack in Jerusalem.
Schlissel was sentenced to 12 years in prison for the previous attack and was released just three weeks ago. Two of the people injured at the Gay Pride parade are in a serious condition.
In pictures that circulated on social media, the man is seen being restrained by police and wielding a huge blade near Keren Hayesod Street in the centre of the city.
"I saw an ultra-Orthodox youth stabbing everyone in his way," said Shai Aviyor, a witness interviewed on Israel's Channel 2 television.