Jerusalem Mayor Nir Barkat has caused controversy after being caught on camera driving around a Palestinian neighbourhood dressed in jeans and wielding a state-of-the-art carbine pistol, in the wake of a series of stabbings in the city.
Barkat, who called Wednesday for all Israelis with a gun license to carry arms at all times, was filmed in the Arab neighbourhood of Beit Hanina on October 6 carrying what appeared to be a rifle in his right hand. He is seen getting back into his car and placing the weapon in front of the passenger seat of his SUV.
But the mayor, who earlier this year hit headlines after stopping a knife attack in the Old City, denied that he was carrying a rifle, telling Israeli media that the weapon was actually a Glock 23 hand-gun with a pistol-to-carbine conversion kit that actually "makes the gun safer."
His office later released a picture of the weapon along with the mayor's gun license.
"I have a licensed gun," Barkat told Israeli Army Radio. "Every time there is tension, I instruct people who are allowed to carry weapons and are experienced in using them to carry their guns with them.
"If you check, you'll see that in many cases, those who neutralized terrorists were citizens who aren't necessarily police officers, like former soldiers."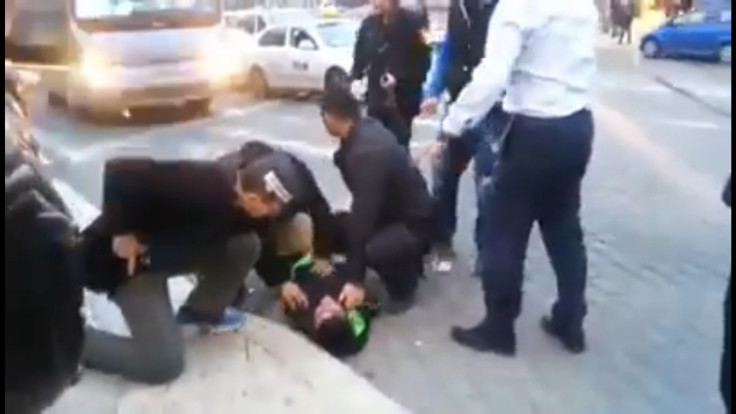 Jerusalem has been rocked by a series of stabbings in the Old City which has seen two dead and many more injured. Palestinian neighbourhoods have been embroiled in days of rioting after the death of protesters including a 13 year old boy. On Thursday, footage emerged of undercover Israeli soldiers encouraging Palestinians to throw rocks and then arresting them.
Mayor Barkat's office did not respond for requests for comment by IBTimes UK.