Israeli newspapers have already branded the spate of violence that is spreading across the West Bank and Israel as the third intifada, recalling the two other uprisings of Palestinians in the 1980s and 1990s and from 2000 to 2005.
Internationally, critics are more cautious about using the term "intifada" to describe the wave of attacks and riots that have gripped the West Bank and East Jerusalem but the situation is clearly worsening.
Israeli soldiers appear to be increasingly using live ammunition to disperse protests and the frequency of lone wolf attacks by knife-wielding Palestinians in recent days has been the worst since late 2014.
Meanwhile, Israeli Prime Minister Benjamin Netanyahu and Palestinian President Mahmoud Abbas are more polarised than ever before. Voices on the Israeli right say Netanyahu is not doing enough to protect Jews, while Abbas and the Palestinian Authority's standing with Palestinians is lower than ever before.
Whether we are seeing an intifada or not, the surge in violence is only likely to continue. Below, IBTimes UK looks at the major incidents of the past month.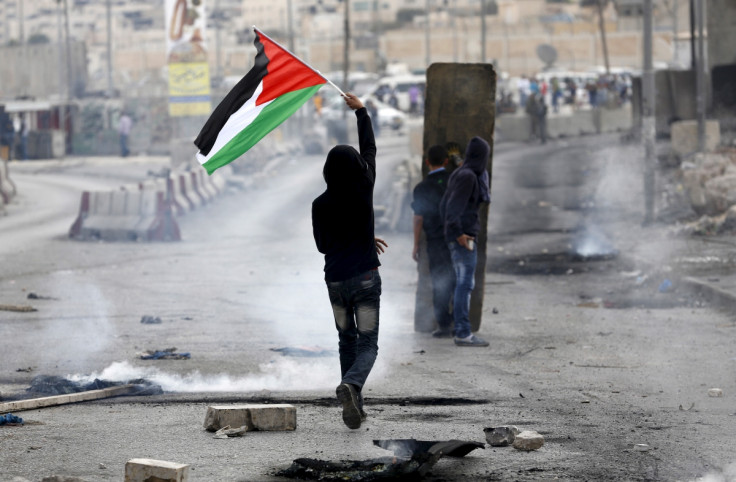 11 September: The UN General Assembly votes that the Palestinian flag will be flown at the UN for the first time, after years of lobbying by the Palestinians. The announcement is made that of 193 UN members, 119 voted in favour. Palestine is a non-member observer state at the UN and has held off applying for full membership despite a number of European countries including France and Sweden recognising a Palestinian state.
13 September: Israeli police use tear gas and stun grenades after fresh clashes break out at al-Aqsa Mosque ahead of the Jewish New Year. Israel claimed rioters barricaded themselves inside the mosque ahead of the holiday fearing Jews would attempt to visit the site, which is administered by Jordan but controlled by Israel. The clashes were the latest in a spate of worsening riots at al-Aqsa that date back years.
Although the debate over al-Aqsa is long-standing, dating back to the Israeli occupation of the Old City in 1967, it has intensified in recent years as radical Israeli groups attempt to visit the compound in greater numbers. While Jews are allowed to visit al-Aqsa, the third holiest site in Islam and the holiest to Jews, who believe it is the site of the First Temple, they are not permitted to pray.
17 September: More clashes take place at al-Aqsa and spill into the streets that surround the mosque compound. By 18 September, there is a heavy police presence in the city and journalists are prevented from entering. Jerusalem Mayor Nir Barkat denies Israeli leadership had any motive to change the status quo on the site.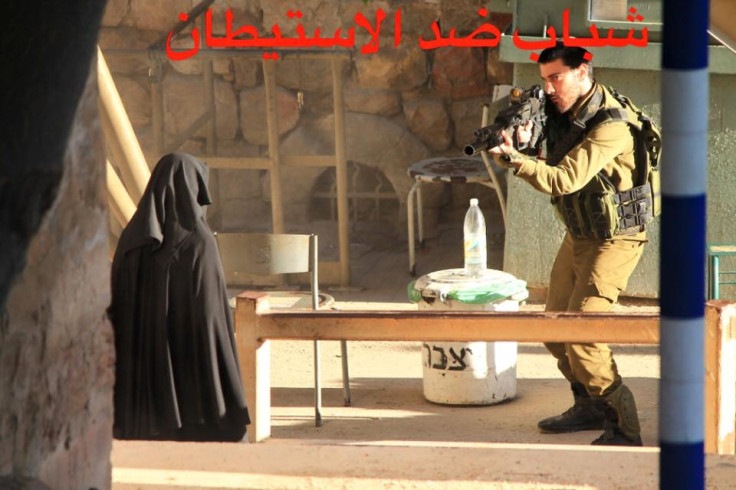 22 September: Hadeel Salah al-Hashlamun, an 18-year-old student, is shot dead at a checkpoint in Hebron by an Israeli soldier who claimed he thought she had a knife. Activists in Hebron claimed Hashlamun had no intention of harming the soldiers and had not stopped to be searched because she did not speak Hebrew. It brought the number of Palestinians killed by Israeli forces in 2015 to 24, according to the UN.
24 September: Israel announces new plans to use live ammunition against Palestinians who throw stones at soldiers after a spate of worsening riots at al-Aqsa. The decision was taken by Israel's security cabinet on 24 September after Netanyahu vowed to "use all necessary means" to stop violence.
26 September: Israeli military are filmed attacking AFP journalists and smashing their equipment as they attempt to cover a protest in the West Bank.
28 September: Fresh clashes at al-Aqsa coincide with the beginning of the Jewish holiday of Sukkot, which began a day earlier. Abbas, set to address the UN General Assembly on 30 September, warns of a third intifada if instability at the site continues.
30 September: Announcing a "bombshell" policy change, Abbas threatens to pull out of Oslo during a speech to the UN but stops short of announcing that the Palestinian Authority will cease security cooperation with Israel.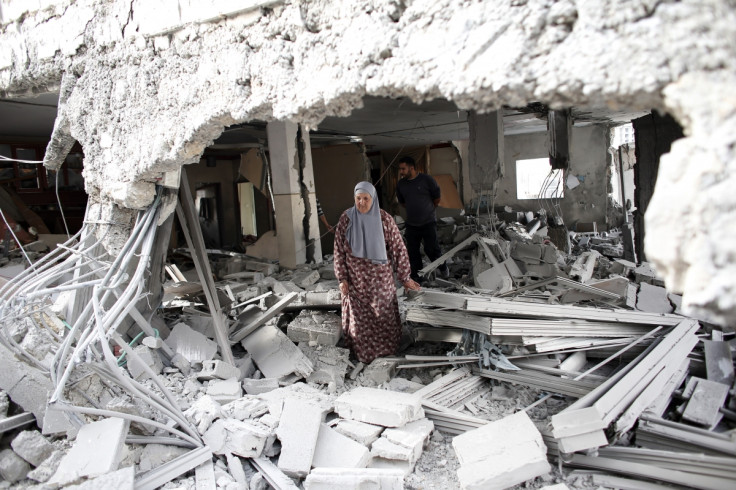 1 October: Israeli settlers Eitam and Naama Henkin are shot dead in front of their children while driving between the settlements of Itamar and Elon More. The four children, aged between four months and nine years, were found unharmed in the back of the car. Palestinian Islamist group Hamas praised the attack as a "heroic operation carried out by resistance fighters in the West Bank". After the shooting, over 200 settlers attempted to storm the town of Huwwara south of Nablus in retaliation. Settlers raided Burin and destroyed Palestinian vehicles near the checkpoint, according to Ma'an news.
2 October: West Bank settlers attack Palestinian homes near Nablus in revenge for the Henkin murders. Assailants torched a car and sprayed "Revenge Henkin" on a wall in the Palestinian village of Beitillu, near Ramallah. The Israeli army, the IDF, declared the south of Nablus a closed military area. Meanwhile, there are more clashes at al-Aqsa after the mosque is closed to men under the age of 40.
3 October: In Jerusalem, two are killed and three wounded in a terrorist attack in the Old City just after Shabbat. Rabbi Nehemia Lavi, 41 and Aharon Bennett, 21, who lived in the West Bank settlement, were killed. The attacker, 19-year-old Mohammad al-Halabi, had written on his Facebook wall before he carried out the attack that the third intifada had arrived. His father later told IBTimes UK that he was proud of his son.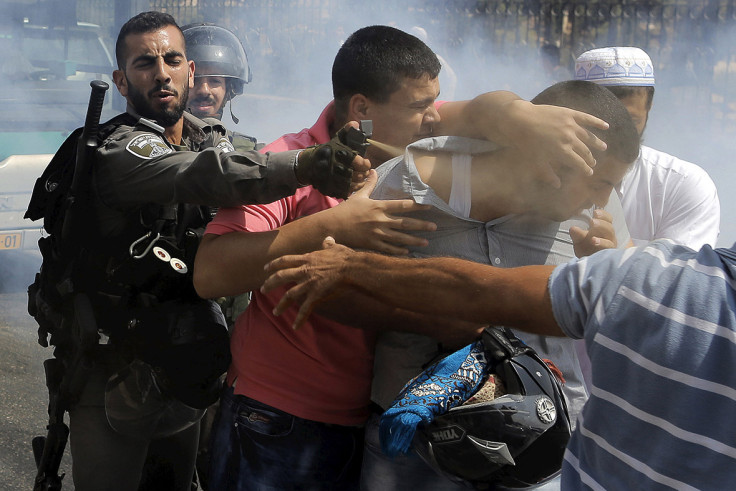 4 October: In retaliation for the killings a day earlier, Israel restricts access to Jerusalem's Old City for Palestinians, the first time such a ban has ever been enforced since the Six-Day War in 1967. The Palestinian Authority (PA) government has denounced the latest Israeli ban. It said in a statement: "The Palestinian government denounces the Israeli escalation policy by Israeli occupation authorities against our people in occupied Jerusalem and the West Bank."
4 October: Violent clashes between Israeli forces and Palestinians erupt in the east of Jerusalem after teenager Fadi Aloun, 19, was shot dead after he allegedly stabbed a 15-year-old Israeli with a knife. A video released later online shows a mob pursuing Aloun through the streets before urging police to shoot him. When they do, men can be heard celebrating. Israeli police allege Aloun had earlier carried out another stabbing in the Musrara neighbourhood of central Jerusalem.
5 October: Palestinian Islamic Jihad threatens suicide bombing attack against Israel in a slick new video released online. Meanwhile, a 13-year-old Palestinian "shot dead" in Bethlehem refugee camp by Israeli forces. Abdelrahman Obeidallah, a 13-year-old from Aida refugee camp, was shot in the chest by Israeli security forces during clashes in northern Bethlehem. He was declared dead at the Abdel Rahman Shadi hospital, according to local sources. Israel claims Abdelrahman was killed after a bullet ricocheted on the concrete in front of him.
6 October: Israel destroys Palestinian militants' family homes amid escalating tensions. The demolitions targeted the homes of Muhammad Jabis and Jamis Bin Muhammad, who respectively run over and killed a Rabbi and stabbed to death four worshippers and a police officer at synagogue in 2014.
Both men were killed by security forces in the immediate aftermath of the attacks and their families had been living in the now demolished homes. A third home, belonging to another militant who attempted to murder an Orthodox Jewish activist last year, was also sealed off ahead of its eventual demolition.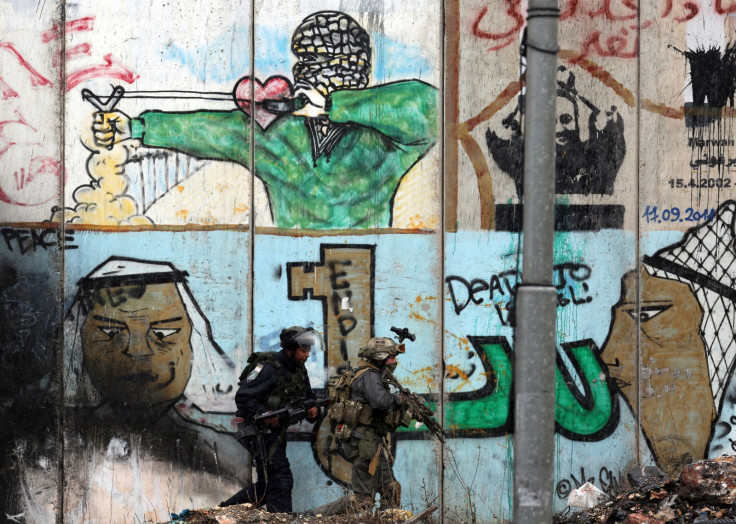 6 October: Israeli forces clash with Palestinians at the West Bank Qalandia checkpoint after a march of Palestinians from Ramallah. Several hundred Palestinians demonstrated over tension in Jerusalem's al-Aqsa mosque and recent bloodshed. Some threw stones, while Israeli forces equipped with riot gear fired rubber bullets and threw stun grenades to disperse the crowd.
7 October: Netanyahu pledges to install security cameras on West Bank roads to boost security, as Mahmoud Abbas denied claims that the PA is responsible for inciting the renewed violence. In the Old City of Jerusalem, an Israeli man shoots Palestinian teenage woman who stabbed him in the back. The knife-wielding woman, 18, attacked the 35-year-old man from behind, near the Lion's Gate in the Old City of Jerusalem, police said. The man suffered only light injuries to his upper body and then opened fire on the assailant. The woman was transported to a hospital in critical condition.
Later, a second stabbing takes place in the city of Petah Tikvah, near Tel Aviv. A 30-year-old man was apprehended at the scene after a 25-year-old Israeli was stabbed at the entrance to a shopping mall.