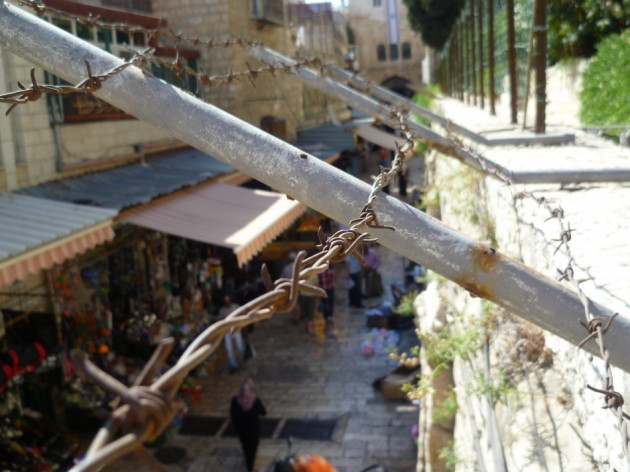 It was just 7am, the sun was already out and the streets filled with passersby, vendors and a few tourists near the bus station outside Damascus gate.
After a trip that included an interrogation, body search and a flight, I needed to sit down for a few moments.
Drinking up my cup of coffee, I found myself instantly tasting Mahmoud Darwish's words: "The aroma of coffee is a return to and a bringing back of first things because it is the offspring of the primordial. It's a journey, begun thousands of years ago, that still goes on. Coffee is a place. Coffee is pores that let the inside seep through to the outside. A separation that unites what can't be united except through its aroma...A morning born of a bitter taste... Coffee is geography."
In a few words the poet exile had already told me a lot about the next few days I would spend navigating between Jerusalem and the West Bank for a series of interviews: the land, the separation and the bitter-sweet taste ...
While growing up in France, my Algerian roots meant I was often told about colonisation and occupation, the horror of war, the blood, suffering, nightmares, hopes stolen and lives broken, the deaths, the humiliation, the anger, the violence, the incomprehension....
At school the same topic was tackled in a less emotional and thus less biased way - or so was I told at the time. The war became a series of events, the uprisings and armed struggle became terrorism and the natives' deaths were vastly justified by the acts of violence committed by the National Liberation Front.
A people without land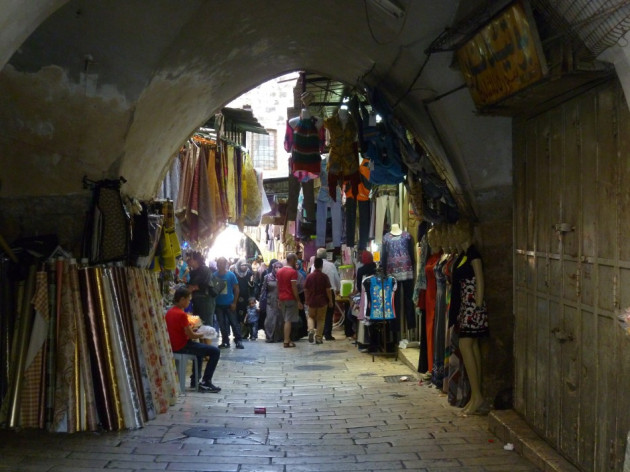 My first days in both Israel and Palestine were marked by the same great confusion and opposition of discourses: a land without people or a people without land, occupation or dispute over land, apartheid or a system of control?
As I travelled around, talked to people, passed checkpoints, attended events, conducted interviews and was myself confronted to the walls, I realised how my life became slowly overtaken by borders, lines and frontiers - whether physical or mental, real or imaginary, I had to be mindful of what I said, who I said it to and was advised to give away as little away as possible.
"Why are you not eating?", the softly-spoken waiter Dawud asked me
"I am not hungry" I simply replied.
"You need to eat", he insisted, putting down some warm bread on my table.
This would be the second clue to what I would next experience: I would overwhelmingly be fed with a lot of information, facts and stories but would also be put to shame by the kindness and helpfulness of some of the people I met.
Coffee and bread finished it was now time to go: en route for Bethlehem.
Anissa Haddadi is a foreign reporter for IBTimes UK