Jessica Alba and Cash Warren share first photos of their newborn son
Jessica Alba and Cash Warren are also parents to daughters Haven Warren, 6, and Honor Marie, 9.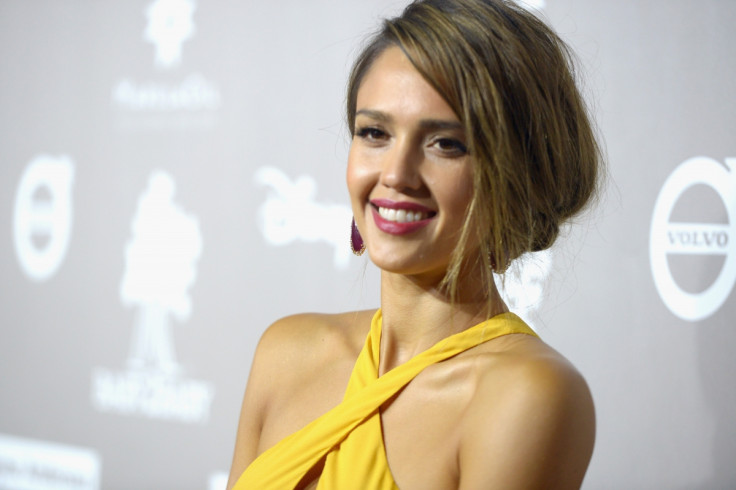 Jessica Alba and Cash Warren welcomed a baby boy on Sunday, 31 December. The couple are also parents to two other children – daughters Haven Warren, 6, and Honor Marie, 9.
The Sin City actress has shared the first photo of her newborn son, Hayes, on social media, saying she and her husband are blessed to have been bestowed with the best gift to usher in 2018.
"Hayes Alba Warren 12/31/17 Best gift to ring in the New Year!! Cash and I feel so blessed. Haven and Honor are already obsessed with their new baby bro. #familyof5," she wrote next to the picture that shows the little guy sleeping comfortably while wrapped in a white blanket.
Warren also shared an image on Instagram that shows him holding his son in his arms and gazing down at him with a smile on his face. To keep the baby warm from the cold weather, the couple wrapped him in a white blanket and a matching cap.
"Hayes Alba Warren: You sure know how to ring in the new year! You showed up a few days early but we couldn't be any happier," Warren wrote next to the snap.
He added, "Your Mamma is the strongest woman I know ... you're so lucky to have her by your side. You have two amazing sisters who already adore you and I know you'll be thankful to have them guide the way."
Alba had hinted at her pregnancy last July when she shared a photo of her holding a giant No. 3 balloon with her left hand and cuddling her growing belly with the other. The actress later confirmed her pregnancy when she received a special baby shower from her closest friends including Rachel Zoe and Molly Sims at Ladurée in Beverly Hills.
"Thank u @pierreantoineny—Of course to @kellysawyer & @cathyalba for Hosting and to all my homegirls n boys who came to shower #babyboywarren," she wrote on the social media platform. "I felt so loved and I love u all to pieces."