Manny Pacquiao's Hall of Fame career continues at the Thomas & Mack Center in Las Vegas, where he will face Jessie Vargas for the American's WBO welterweight crown.
Where to watch
The card in Vegas gets under way at 2am GMT, with Box Nation scheduled to show the fight at around 4am.
Preview
Pacquiao officially retired from the sport earlier this year following his one-sided win against Timothy Bradley – but the diminutive Filipino found the lure of a big fight too much to resist. At 37, he is clearly past his prime, yet remains one of the most eye-catching and talked-about fighters on the planet.
Pacquiao is the heavy pre-fight favourite against Vargas, having produced one of his best performances in years against Bradley and is clearly relishing the chance to win the WBO welterweight title. "I want to prove that I am still one of the best pound-for-pound fighters," Pacquiao said ahead of the fight, according to The Telegraph.
"I feel I still have a lot to prove. I am not done with boxing. I will continue to keep fighting as long as I love boxing and boxing still loves me. I do not feel old. I feel like I am still 27."
Across the ring from Pacquaio on Saturday night (5 October) will be a 27-year-old champion who has lost just one of his 28 professional bouts. For Vargas, the fight in Vegas is a golden opportunity to catapult himself into the limelight against one of boxing's few crossover stars.
Ahead of the bout, Vargas – a former super lightweight champion – suggested he has been shown a lack of respect by fans and the media. "I'm the champion, he's the challenger and it is Pacquiao who has to prove himself," said Vargas, clearly irked by how the fight has been billed.
Despite Vargas' pre-fight bluster, the sports books in Las Vegas make Pacquaio the heavy favourite for the contest as the legendary southpaw looks to extend his remarkable career, having already won titles in eight separate divisions.
What they've said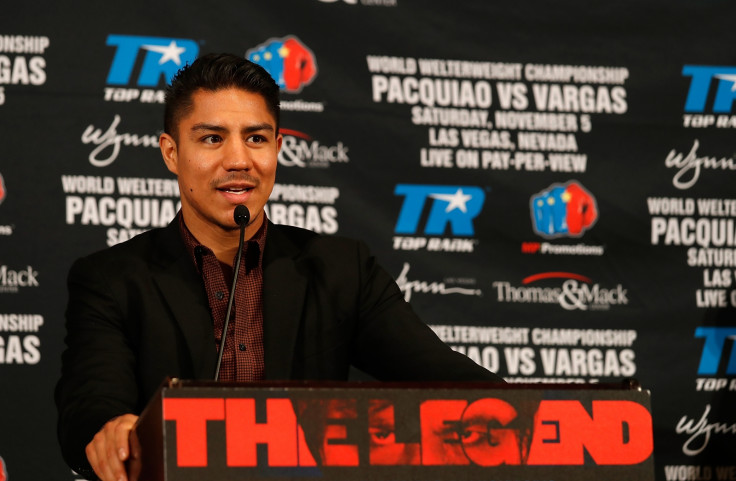 Jessie Vargas
"I'm the only champion that hasn't got the proper credit. I was picked to lose so many times. I was brought up as an opponent. I was a journeyman, you could say, and I'm only 27 years old."
Manny Pacquiao
"This is a big challenge for me because, first, I'm a challenger and he's the champion. And this is my first fight since I was elected as a senator, so it's an honour for me to bring another record in my career."
Records – last three fights
Vargas:
(W) Sadam Ali - TKO
(L) Timothy Bradley - UD
(W) Antonio DeMarco - UD
Pacquiao:
(W) Timothy Bradley - UD
(L) Floyd Mayweather Jr - UD
(W) Chris Algieri - UD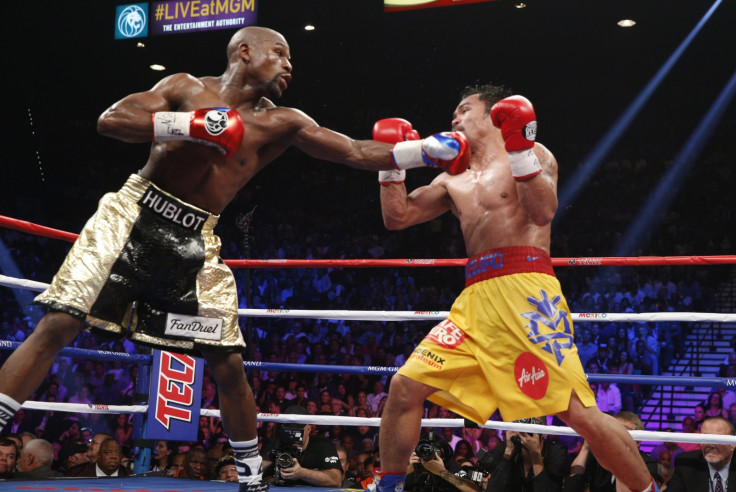 Odds
Vargas 5/1
Pacquiao 1/9
Draw 22/1
(BetFair)
Prediction:
The sports books are rarely wrong in Vegas and they are unlikely to be so with Vargas vs Pacquaio. Despite his advancing years, Pacquiao is a cut above the American and ought to have too much speed and punching power for Vargas to handle. For that reason, the little Filipino should win the title by knockout.