Philippines' boxing legend Emmanuel 'Manny' Pacquiao has admitted he took "all kinds of drugs" as a youth but still supports a crackdown on so-called "drug pushers" which has left 3,000 people dead in the country.
Pacquiao was elected a senator in May 2016 and was delivering a speech to the house where he gave his backing to the bombastic president Rodrigo Duterte and his brutal crackdown on drugs. He said that Duterte was chosen by God to "discipline the people".
According to police figures more than 3,300 people have been killed since Duterte became president on 30 June.
After reports of state-sponsored killings Duterte extended an invite to the European Union and United Nations last week to look into the deaths.
Duterte has previously said he will not stop "until the last drug manufacturer is killed" and of the aforementioned deaths, two thirds were said to be by unknown assailants and the rest in police operations.
The 37-year-old, known by his nickname, Pac Man, said he had used illicit substances for years: "The president, he doesn't know my experience with drugs. I tried drugs...many kinds of drugs, all kinds of drugs" he said according to Reuters. He then continued:"...before I became a champion."
The boxer, who is preparing for a comeback fight against Jessie Vargas in Las Vegas in October, added it was unfair to blame all of the the drugs-related deaths on Duterte. But Pacquiao, who is godfather to Duterte's grandson, could be merely protecting his friend who was mayor of Davao City about 50 miles from where the boxer was born.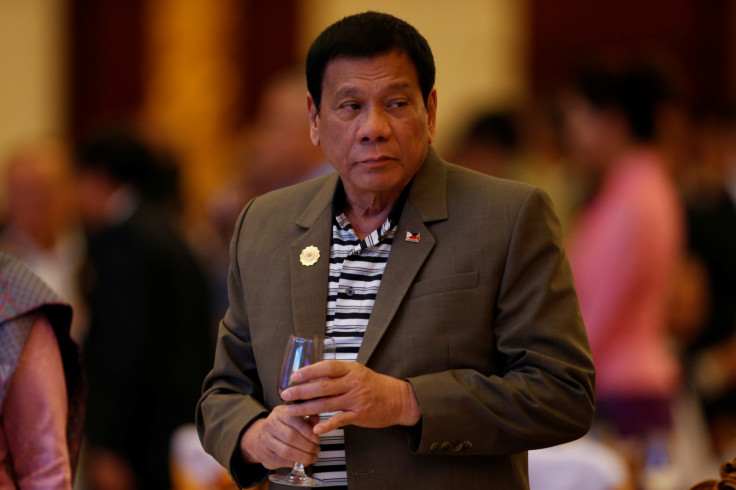 Pacquiao said: "God put him there for a reason, for purpose - to discipline the people. In the past administrations, people didn't respect the law, the leader, the authorities. What Duterte is trying to do is let the people know - and put it in their heart and minds - that you need to respect the laws of the land."
Duterte sparked outrage earlier in September when he called US president Barack Obama a "son of a b***h" while warning him not to question him about state endorsed killings. Despite the international fall-out,the boxer believes the Philippine president is "a nice guy". He added: "(Mr Duterte) is a respectful person, a hospitable person, a friendly person."