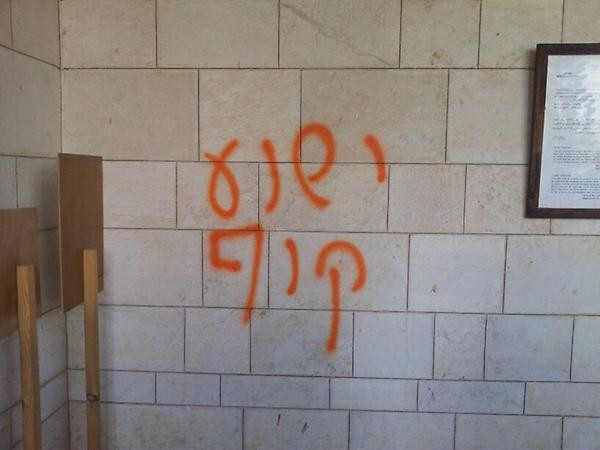 Right-wing pro-settler Jewish extremists have allegedly daubed "Jesus is a monkey" on the walls of a Christian monastery near Jerusalem.
According to officials, vandals also torched the wooden door of the Latrun monastery in what appears to be a 'price tag' attack.
It is thought that the attack is a retaliation for the forced evacuation of the Migron settlement on the West Bank, which saw around 300 Jewish settlers evacuated by Israeli authorities.
The word 'Migron' was also found spray-painted on the walls of the monastery, which is not far from the occupied West Bank. Judea and Samaria district police commander Amos Yaakov has previously warned that, in the wake of the evacuation of Migron, there will be an increase in price tag incidents.
However price tag operations are usually committed against Palestinians. It is unclear why Christians were targeted for the retaliation in this instance.
Micky Rosenfeld, a spokesperson for the Israeli police, told reporters that the authorities "have opened a special investigation into the incident," while Rabbi Gilad Kariv, head of Reform Judaism in Israel, described the attack as an "ugly event".
"As a rabbi and as an Israeli citizen I am ashamed today and I am deeply troubled by the fact that this is not the first time that such an event takes place in Israel," he added.
"We need to make sure that the other faiths, other communities feel secure here."