Jet2 Flight Makes Emergency Landing In Greece After Drunk Woman Attacks Cabin Crew
The incident took place on Sunday after the flight took off from Scotland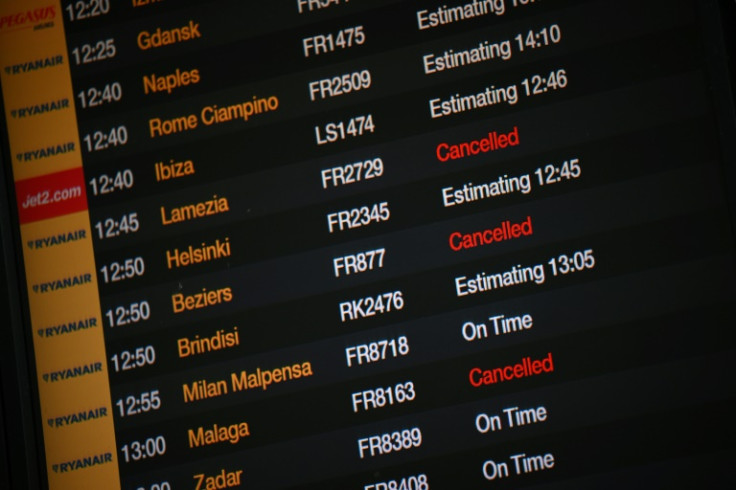 A Jet2 flight was reportedly forced to make an emergency landing after it took off from Glasgow for Turkey. Flight LS199 had to make a diversion because of an intoxicated passenger who is said to have attacked the cabin crew.
The incident occurred on Sunday (Oct. 15) when the UK low-budget flight was flying from Glasgow to Antalya. It made an emergency landing at Thessaloniki Airport in the North of Greece after the alarm was raised at around 10:30 PM.
The emergency squawk was made by the airline because of the "appalling and aggressive" actions of the drunk passenger, reportedly a 61-year-old woman, during the journey. The woman also injured herself after hitting her face on the seat as the flight crew were unable to handle her, as per reports in the English media.
The woman, who was removed from the aircraft by police and taken into custody after landing in Greece, allegedly refused to apologise during the initial probe into the incident. The female passenger was charged with obstructing traffic, disorderly conduct on an aircraft in flight and disobeying pilot orders, according to the Greek newspaper Protothema.
The disruptive passenger has been "banned for life" by the British low-cost carrier.
"As a family-friendly airline, we take zero tolerance to disruptive behaviour, and we can confirm that the customer has been banned for life. We would like to thank our highly trained crew for their handling of this incident, however, they should never have to deal with such behaviour.
"We would also like to apologise to customers for the disruption on their flight home," a Jet2 spokesperson said in a statement.
Jet2's recent incidents
Earlier this month, a Jet2 flight travelling from Edinburgh to Palma De Mallorca, Spain, was forced to divert to Manchester Airport after a passenger became unwell and a medical emergency was declared on the aircraft.
Last month, another Jet2 flight from Scotland was forced to make an emergency landing after it nearly ran out of fuel. The aircraft had almost 200 people on board when the dramatic event unfolded. Interestingly, the destination of this flight was the same as the previous incident – Palma De Mallorca.
It happened during the time when severe thunderstorms with hurricane-force winds struck Mallorca. The weather caused extensive damage across the island as well as flight chaos, with over 50 flights believed to have been cancelled and 18 flights redirected away from Palma de Mallorca airport.
© Copyright IBTimes 2023. All rights reserved.