Jetstar Flight Returns To Gate After Fight Breaks Out Over Israel-Palestine War
The incident took place Tuesday morning when Jetstar was set to leave Sydney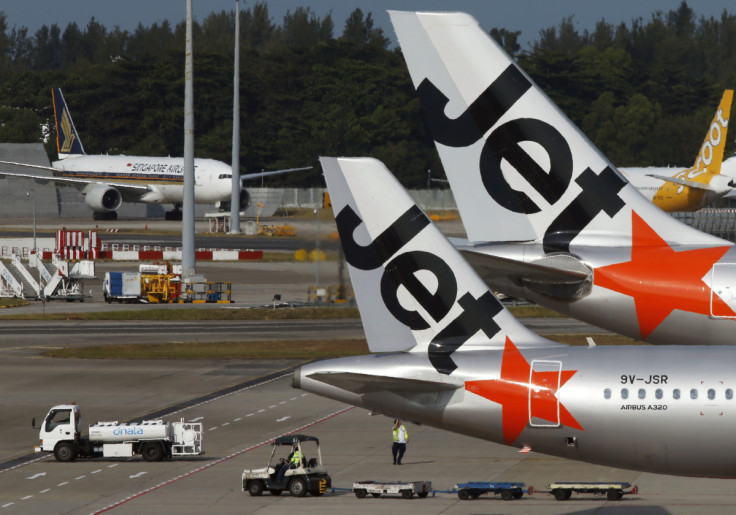 A Jetstar flight was reportedly forced to turn back to the gate after chaotic scenes broke out when a male passenger began to act erratically, followed by an escalated situation where people started yelling about the Israel-Palestine war.
The low-budget Australian airline, bound for a one-hour journey to Melbourne early on Tuesday, was about to take off from Sydney when a man started complaining about back pain and demanded to leave the plane. This was followed by a reported "domino effect" where other passengers also wanted to get off, with some crying out "There's a war in Palestine".
The man soon became involved in an argument about the Israel-Palestine conflict. When the flight was preparing for take-off from Sydney Kingsford Smith Airport (SYD) at 6 AM, the crew got anxious with the whole scene in their aircraft before deciding to return to the gate following their talk with the Australian Federal Police. When the flight returned to the gate, and police officers entered the aircraft to conduct a "welfare check".
Jetstar's Flight JQ501, which was operated with an Airbus A320-200, departed Sydney at 9:49 AM, without the offending passenger, and landed uneventfully at Melbourne Airport at 10:56 AM.
According to various news reports, the male passenger had been acting strangely shortly after boarding the aircraft, including asking to go to the toilet and then not going and asking for a seat change and then not moving. The argument was said to be in another language, which left several other passengers confused about whether there was a danger to their safety or not.
It is believed that the trigger for the whole brawl was another passenger who had reportedly told the troublemaking passenger to "Get over yourself - there's a war in Palestine," and things went off from there.
Jetstar issued a statement, rubbishing reports of their flight's evacuation following the incident. The Australian carrier also confirmed that the struggling passenger was uneasy and decided not to continue his journey.
"We can confirm there was no fight on board, the aircraft was not evacuated, and there was no security risk. Our crew noticed a passenger behaving unusually and requested AFP attendance. The aircraft returned to the gate and the passenger chose not to fly. We now understand the customer was a nervous flyer and was experiencing anxiety," Jetstar said in a statement.
The airline also confirmed that "the situation made some other people on board feel uneasy and they also decided not to continue with their journey".
© Copyright IBTimes 2023. All rights reserved.