Low-Budget UK Airline Makes Emergency Landing In Manchester Just Minutes After Take-Off
The flight was flying from Edinburgh to the Balearic Islands in Spain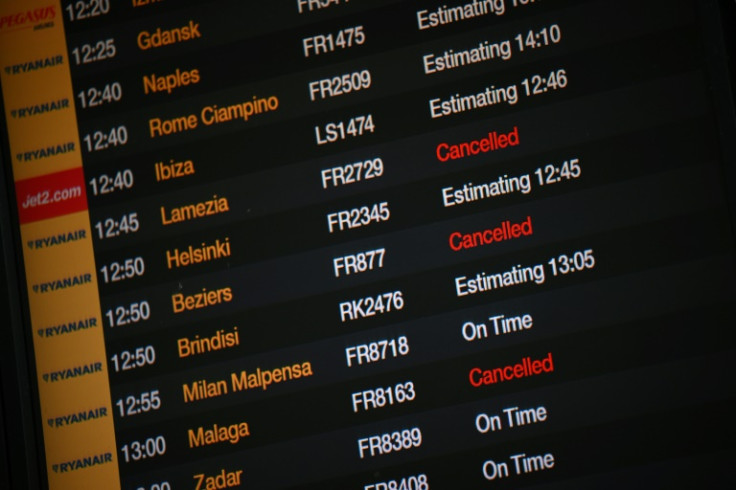 A low-budget flight was forced to make an emergency landing just a few minutes after take-off in Scotland.
A Jet2 flight was travelling from Edinburgh to Palma De Mallorca, Spain on Wednesday when the incident happened. Jet2 carrier flight LS717 departed from the Scottish capital at 6:42 am before there was an emergency declared by the carrier at 7:04 am.
An emergency squawking code 7700 was issued above the north of England after a passenger became unwell, according to media reports. The Boeing 737-800 aircraft was forced to divert to Manchester Airport where it landed safely.
The condition of the passenger, however, has not been revealed.
A spokesperson from Jet2 said the incident was of a medical nature. "Flight LS717 from Edinburgh to Palma diverted to Manchester Airport this morning (Wednesday 11th October), due to a customer requiring medical attention," the spokesperson added.
The said Jet2 flight eventually reached its original destination, the Palma De Mallorca airport in the Balearic Islands.
Jet2 had an incident last month as well
It was earlier reported that last month, another Jet2 flight from Scotland was forced to make an emergency landing after it nearly ran out of fuel. The aircraft had almost 200 people on board when the dramatic event unfolded. Interestingly, the destination of this flight was the same as the latest incident – Palma De Mallorca.
It happen during the time when severe thunderstorms with hurricane-force winds struck Mallorca. The weather caused extensive damage across the island as well as flight chaos, with over 50 flights believed to have been cancelled and 18 flights redirected away from Palma de Mallorca airport.
The severe weather and stormy conditions meant the flight was stranded in the air for quite some time as the pilot was ordered into a holding pattern. The aircraft, which had 187 passengers and six crew members, was forced to remain in the air over the Pyrenees at 35,000 feet. This meant that the flight was forced to eat into its fuel reserves.
As the hold time increased, the pilot became aware that the fuel was reaching threatening low levels. They had no option but to call in for an emergency landing. The distress call said that "if they remained in flight, they would land with less than 1,159 kilos of fuel".
Following this incident, it was announced that Spain's Civil Aviation Accident and Incident Investigation Commission (CIAIAC), a division of the Ministry of Transport, Mobility and Urban Agenda (MITMA) had opened a full investigation.
© Copyright IBTimes 2023. All rights reserved.