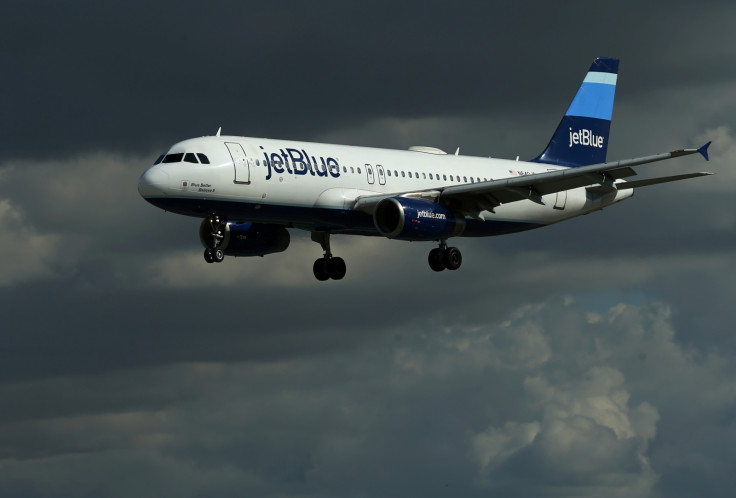 A New York-bound JetBlue flight was forced to divert to Las Vegas after a man began biting his fellow passengers. The man was taken into police custody when the plane landed.
Passengers said the man suddenly began biting people sitting next to him, some whom he appeared to know, while the plane was over Utah. The man also hit others on board the Sunday (10 December) flight from Los Angeles to New York, CBS Los Angeles reported.
Doctors aboard the flight attempted to help by examining the man, but then were attacked. Another passenger identified as Tom said he jumped in to help restrain the man.
"I grabbed his hands behind his back and held him there while the flight attendants put the restraints on him," Tom said.
"At that point, he started yelling and tried to come towards the flight attendant, behind me, at the time. I really had a hell of a time keeping him in place there."
CBS Los Angeles reported the plane turned around and landed in Las Vegas. JetBlue said the "customer was escorted off the aircraft. Remaining customers resumed their scheduled flight to New York without further incident".