EasyJet Flight Makes Emergency Landing Due To 'Extraordinary Circumstances'
The incident occurred Saturday morning when the flight took off from Liverpool and was heading to Turkey.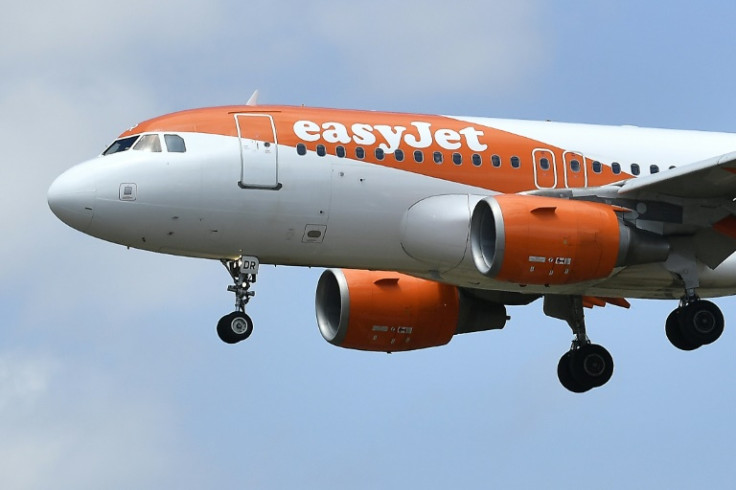 A low-cost UK carrier was forced to make an emergency landing in Manchester Airport due to "extraordinary circumstances" last week.
An easyJet flight travelling from Liverpool to Antalya in Turkey was forced to make an abrupt U-turn to Manchester Airport Saturday morning. The flight that took off from Liverpool's John Lennon Airport at 7:15 AM was scheduled to land in Antalya Airport at 11:40am, UK time. However, the aircraft had to divert to Manchester because of a bird strike.
After taking off from Liverpool, the easyJet flight headed east over Manchester, across the Pennines, and over Lincolnshire before making the U-turn over the water by The Wash near East Anglia.
On FlightRadar, the plane's status said: "Diverted to MAN."
"We're very sorry that your flight has now been diverted. This is due to a bird strike on your aircraft. The disruption to your flight is outside of our control and is considered to be an extraordinary circumstance. Your crew will keep you up to date," easyJet said in a statement to passengers.
The data on FlightRadar shows the easyJet plane safely landed in Manchester at 8:23 AM on Saturday, two hours and 47 minutes early, and 1,948 miles from its intended destination, Antalya.
Later on Saturday, a spokesperson for the airline said: "easyJet can confirm that flight EZY3411 from Liverpool to Antalya diverted to Manchester as a result of a bird strike. The Captain took the decision to divert to Manchester purely as a precaution. The aircraft was inspected by engineers in line with our procedures and has since departed again."
Adding further, the spokesperson said that while it was not in easyJet's control, the airline would like to "apologise for any inconvenience experienced and thank passengers for their patience and understanding. Safety and wellbeing of passengers and crew is always easyJet's priority".
This news comes a couple of months after an easyJet flight from London Stansted to Edinburgh was forced to land in Liverpool due to a "medical emergency".
The EZY312 flight, from London Stansted, which departed at around 5:20 pm on July 30, suddenly diverted to Liverpool John Lennon while flying over the Peak District. An easyJet spokesman later confirmed that the plane had been diverted due to a "medical emergency".
Meanwhile, another UK-based low-cost airline, Jet2, was forced to make an emergency landing after it nearly "ran out of fuel".
The incident occurred on Aug. 27 when a Jet2 flight from Scotland made an emergency landing in Spain. Flight LS-189, operating on a Boeing 737 aircraft, flew from Glasgow Airport and issued a "fuel Mayday" before making an emergency priority landing at Palma de Mallorca Airport.
© Copyright IBTimes 2023. All rights reserved.