Jewish Congress Leader Calls Anelka Gesture 'Disgusting'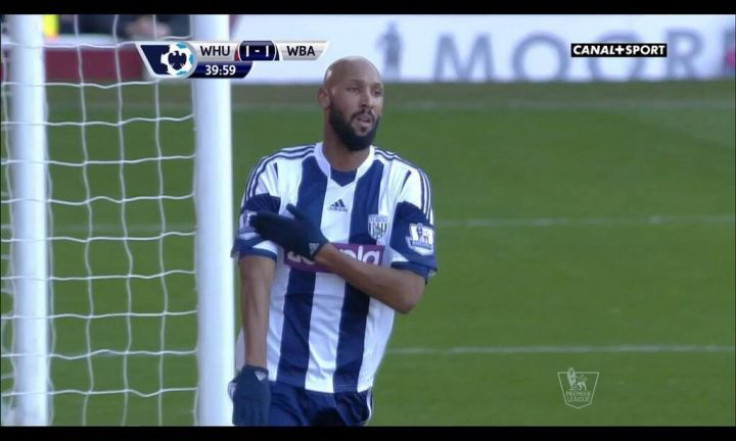 The president of the Jewish Congress of Europe has called footballer Nicolas Anelka's use of the "quenelle" gesture in a match on Saturday "sickening", and called for him to face the same sanctions as if he had made a Nazi salute.
Anelka has provoked a storm of controversy for the gesture he made after scoring for his club West Bromwich Albion in their 3-3 draw at West Ham United, in a game that was broadcast live on French television.
Described as a reverse Nazi salute, it involves placing one's hand on the opposite shoulder and pointing one's arm diagonally.
Dr Moshe Kantor said that there is no question about the gesture's anti-Semitic meaning.
"This salute is merely a lesser-known Nazi salute and we expect the same kind of punishment to be handed down by the authorities as if Anelka had made the infamous outstretched arm salute.
"It is sickening that such a well-known footballer would make such an abusive and hateful gesture in front of tens of thousands of spectators."
Popularised in France by controversial comic Dieudonné, a friend of Anelka, the gesture is widely regarded as inflammatory, and scores of pictures have been posted on social networking sites and anti-Semitic web forums of people making the gesture by Jewish landmarks, and outside synagogues and Nazi death camps.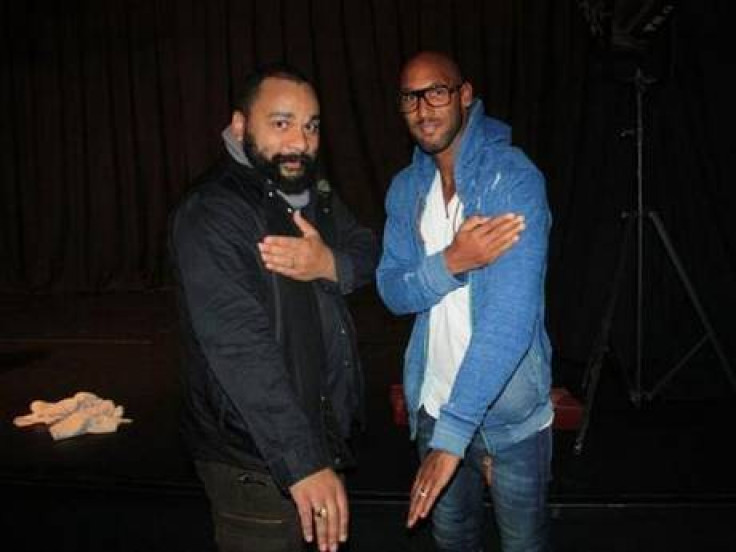 Nicolas Anelka (R) with controversial French comedian Dieudonne M'bala M'bala (L)
"This salute was created by a well-known extreme anti-Semite who has displayed his hatred of Jews, mocked the Holocaust and Jewish suffering," said Kantor.
French minister for sport Valérie Fourneyron said in a Twitter posting: "Anelka's gesture is a shocking provocation, disgusting. There's no place for antisemitism and incitement to hatred on the football field."
Yesterday, Anelka tweeted a picture of US president Barack Obama performing a gesture with rapper Jay Z and singer Beyonce, which is superficially similar. Obama used the gesture in a speech in his 2008 campaign, and was alluding to the rapper's 2003 track Dirt Off Your Shoulder.
The reason for the posting is unclear, as Anelka had earlier admitted that the gesture he used was the quenelle, and said that he did it to show support for his friend Dieudonné, who faces a performing ban in France for repeatedly inciting hatred against Jews.
Jean-Yves Camus, a French academic who studies the extreme right, told the Independent on Sunday that the quenelle has become a "badge of identity, especially among the young, but it is doubtful that all of them understand its true meaning".
He added that its popularity spanned the left-right divide, and indicated a viewpoint that was hostile to "the system", and receptive to conspiracy theories that hold that "the Jews pull all the strings".
The Football Association is investigating the incident, and if found guilty of racism Anelka could face sanctions.
© Copyright IBTimes 2023. All rights reserved.