JFK airport drone collision scare: UAVs spotted in near miss with incoming passenger planes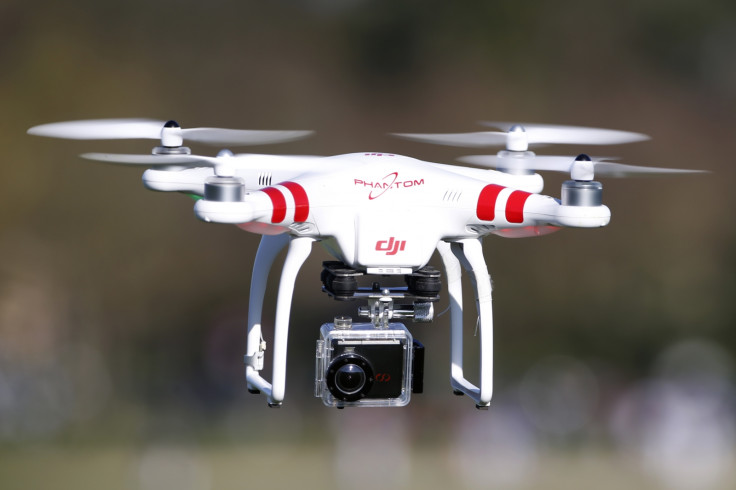 Two commercial planes full of passengers narrowly avoided collision with a drone at the busy JFK International Airport in New York on Friday (31 July), according to the Federal Aviation Administration (FAA). The incidents once again raised fears that drone operators are putting lives at risk and not enough is being done to regulate and control the burgeoning hobby sector.
In the first incident, a JetBlue flight from Haiti was approaching JFK airport at 2pm local time when the pilot reported to air traffic control seeing a drone in its vicinity. CNN reported that the pilot said the drone passed "just below the plane's nose when the jet was flying at an altitude of about 800 to 900 feet".
The second report came just three hours later when a Delta Airlines flight from Orlando with 154 passengers on board reported seeing a drone just below its right wing, though the plane was at 1,700 feet at the time and the pilot didn't need to make evasive action in order to avoid the drone.
The FAA claims that such incidents are far from rare, with the authority saying it gets up to two reports every day from pilots saying they have spotted unmanned aerial vehicles. It is unclear whether it was the same drone spotted in both incidents, but it is thought the pilots of these drones were located in Floyd Bennett Field which is located across Jamaica Bay from the airport and is in the flight path for some planes landing at the airport.
Drone Incidents
According to a spokesperson for the Gateway National Recreation Service which manages the area, the field does not permit drone flying but many aviation enthusiasts can be found flying "radio-controlled propeller crafts and unmanned small jets". There is an area within the park where "people with a permit and members of an aviation club may fly their own small craft", the spokesperson told CNN.
A similar close-call occurred in one of New York's other airports as recently as 29 May when a passenger jet narrowly missed colliding with a drone as it made its approach to LaGuardia airport.
Drones, or unmanned aerial vehicles, are becoming increasingly popular but one of the biggest challenges as a result of their increased use is regulation and security. Drone pilots in the US are banned from flying their machines within five miles of any airport and cannot fly them above 400 feet.
Among the many dangers of flying drones in the vicinity of planes includes the possibility that they will be sucked into the plane's engine, damage fuselage, or potentially crash into the cockpit and injure or kill the pilots.
© Copyright IBTimes 2023. All rights reserved.