A passenger jet just missed colliding with a miniature drone as it made its approach to New York's LaGuardia airport on Friday 29 May.
Shuttle America Flight 2708, en route from Washington DC, was forced to climb 200 feet (60m) to avoid the craft zooming over Prospect Park in Brooklyn at 2,700 feet (823m), almost seven times higher than the altitude allowed for drones.
The plane landed without incident. An investigator with the Joint Terrorism Task Force is investigating and is interviewing the flight crew to find out what happened, sources told the New York Daily News.
In other incidents several planes were hit with green lasers on Thursday 28 May as they took off from New York's John F. Kennedy Airport, pilots reported. The lights can be blinding for pilots, threatening their ability to safely control their aircraft.
Laser pointers are a 'repeated danger', says NY senator
Four planes — two Delta and an American and Shuttle America flight — were hit with lasers in the same area north of the city. A Sun Country flight was flashed nearby south of the airport in New Jersey.
This is at least the second time this month that drones were spotted flying close to LaGuardia Airport.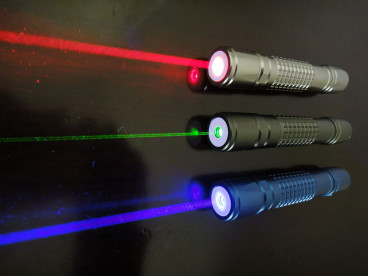 The FAA currently allows commercial operations of drones only on a case-by-case basis. Pilots of non-commercial drones are allowed to fly them below 400 feet (123m).
New York Senator Chuck Schumer called the green laser pointers "a repeated danger," reports ABC7.
"The government should use its authorities to do what I asked months ago — ban these green lasers," he said.
"In the last year, there were 40 lasers shined into planes at LaGuardia Airport, 19 laser strikes at JFK, and 28 laser strikes at Newark. The majority of those laser strikes were by green lasers." Nearly 2,000 laser incidents have been reported throughout the nation this year, according to the FAA.