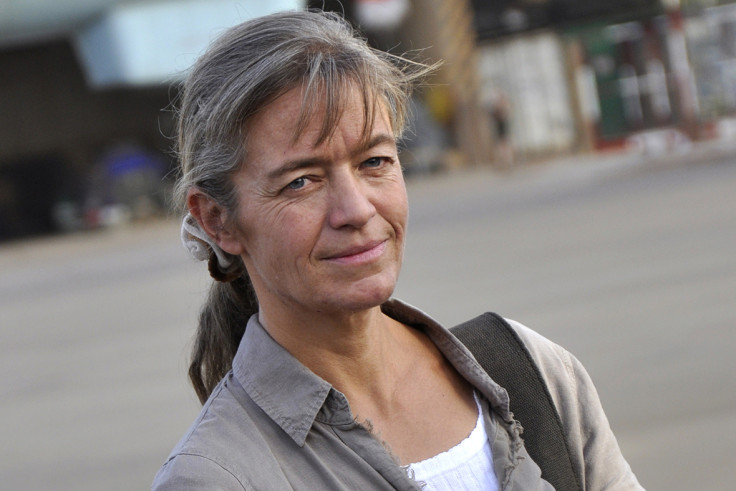 A Swiss woman who had been kidnapped by an al-Qaeda affiliated group in Mali a year ago has appeared in a new video to serve as a proof-of-life, AFP reported, quoting the US-based Site intelligence group.
The video was made public on 10 January through Telegram and Twitter and lasts 2.17 minutes. In it, Christian missionary Beatrice Stockly appears clad in a black veil and speaks in French, with a feeble voice barely audible, AFP reported.
She said the date of the recording is 31 December and that she has been held captive by Al Qaeda in the Islamic Maghreb (Aqim) for 360 days. She greeted her family, she said she is in good health and thanked the Swiss government "for the efforts they have made towards her release".
Stockly last appeared in a video in June, in which she said she was well, although she could not bear too much heat. In the first video which her captives released a few weeks after her abduction in January 2016, they demanded a prisoner exchange of a number of Aqim fighters for Stockly's release. But have not made any new demands since.
The Swiss government demanded for her release without conditions. Swiss foreign minister Didier Burkhalter said the government was fighting to keep her alive "We are in a battle to try to keep her alive. Unfortunately, that is not going to be easy," he told LeMatin Dimanche last January. "She is a missionary who felt her life and her role was over there."
Stockly, who is in her 40s, had been kidnapped in Mali in 2012 but was released after two weeks, and decided to stay in the country, despite her government's advice. She was dubbed "the last Westener" in Timbuktu", where she lived. Then in January 2016 she was kidnapped again by armed men who stormed her house.
In claiming responsibility for the abduction, Aqim labelled Stockly as "a Swiss nun who declared war against Islam". In the video released on 10 January, her occupation is described as "Chrestening [sic] Muslims".
Another foreign national, French humanitarian aid worker Sophie Petronin, was kidnapped in the Malian region of Gao in December. She was last seen on 24 December, when men reportedly grabbed her and drove off in a pickup truck. She had been running a charity helping malnourished children and had been living in the country for 15 years, Malian authorities said.
"The first indications show that she was certainly taken hostage by a terrorist group, al Mourabitoun," prosecutor Boubacar Sidiki Samake told Reuters on 28 December. Al Mourabitoun, along with Aqim and Ansar Dine, is an Islamist terror group that has been conducting attacks in Mali from bases in the desert north. As yet, no group has claimed responsibility for Petronin's abduction.