An Australian doctor, who was kidnapped by jihadists in Burkina Faso in January 2016 by al-Qaeda affiliates, and whose whereabouts remain unknown, has been declared a Burkinabé citizen, according to officials.
Burkina Faso had largely avoided attacks and abductions by militant groups active in the Sahel region for the past decade.
Kenneth 'Ken' Elliott and Jocelyn, both 76, were taken hostage by al-Qaeda in the Islamic Maghreb (AQIM) on the same day that the terrorists carried out a deadly attack on the Burkina capital of Ouagadougou prompting international military anti-insurgent operations.
The pair moved to Burkina Faso in 1972 to set up a 120-bed medical clinic in the town of Djibo, a town in the north of Burkina Faso, near the Mali and Niger borders. But the couple were abducted on 15 January this year the same day terrorists killed 30 people in an assault aimed at Westerners in the nation's capital.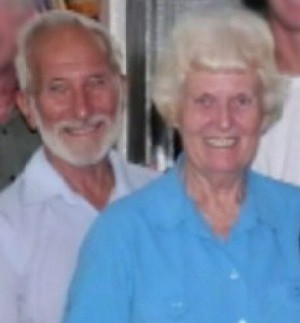 Following the kidnap claimed by the Islamist group Ansar Dine, hundreds descended on the streets in Djibo, and took to social media to demand the couple's release.
Jocelyn, also an humanitarian worker, was released by the jihadists in February after negotiations by neighbouring Niger but the whereabouts of her husband remain unknown. In July, the Burkinabé Interior Minister Simon Compaore said he believed Elliott, 82, was being held outside the country by the Islamic militants headed by Abdelmalek Droukdel.
In a decree on 23 November, Burkina Faso officials announced Elliott had been declared a citizen of the west African nation, along with 84 other people also granted the nationality.
Residents of Djibo, who have set up a Facebook page in support of the surgeon, commented: "Dr Elliott officially Burkinabé: Burkina Faso's Government has just accepted Dr Elliott request (submitted before his kidnapping) of Burkina Faso Nationality. We hope that this is a new step full of good news, especially his safe return."
The doctor's abduction coincided with a terrorist attack by al-Qaida affiliate known as AQIM, or al-Qaida in the Islamic Maghreb, on the Splendid Hotel and nearby Cappuccino cafe, in the capital Ouagadougou.
The attacks on the establishments, both of which are popular with UN staff and foreigners, left at least 30 dead. AQIM claimed the attack was "revenge against France and the disbelieving west", according to the SITE Intelligence Group.
On 1 August 2014, France launched its Operation Barkhane, a 3,000-strong military force operating in Burkina Faso, Chad, Mali, Mauritania and Niger intended to combat Islamist militancy in Africa's Sahel region.