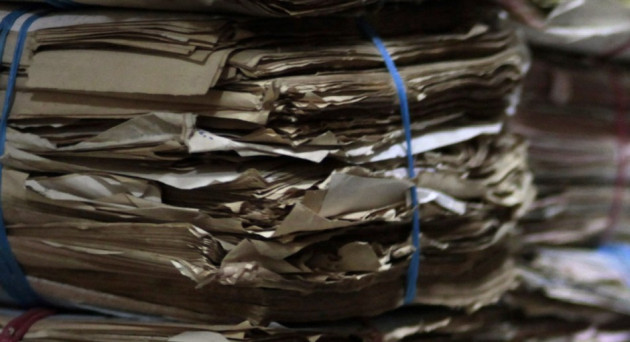 A potentially explosive report into an alleged child sex ring at the Bryn Estyn care home has been uncovered by officials combing council archives.
Legal worries forced the now-defunct Clwyd Council to destroy its 1994 account of the alleged abuse of children in care at Bryn Estyn, written by John Jillings. The report named several individuals, but the content was deemed so dangerously defamatory by lawyers that it was kept out of the public domain.
However the document has now been found by Flintshire council - one of six councils into which Clywd was absorbed upon its dissolution in 1996.
A spokesman said: "We have now established that several copies of the report are in existence in local authority archives. The report and any supporting documents held in archive are being made available to North Wales Police and the National Crime Agency (the NCA).
"The Jillings report was disclosed to the subsequent Waterhouse Inquiry and we would expect the NCA to have access to it through recovery of the papers from the inquiry, held in archive by government departments.
"North Wales local authorities are taking collective and independent legal advice on whether the report can or should be disclosed under the Freedom of Information legislation, whether in full or in part.
"The National Crime Agency is being consulted, as any public disclosure cannot compromise or prejudice the new investigation."
Council officials are now seeking legal advice to establish whether they can finally publish the report, almost 20 years after it was first compiled.
Storm of speculation
Last month, former Bryn Estyn resident Stephen Messham alleged that he was abused at Bryn Estyn by a high-ranking Tory politician. A storm of speculation followed, with Labour MPs using parliamentary priviliege to allege a paedophile sex ring existed near to Downing Street, when Margaret Thatcher was PM.
Former Tory treasurer Lord McAlpine was named both indirectly and indirectly as the culprit in the Bryn Estyn abuse, but he broke cover last week to strenuously deny the allegations and threaten legal action against those who helped identify him - including Sally Bercow, the wife of the speaker of the House of Commons.
In the aftermath, Messham withdrew his accusation and three top BBC managers lost their jobs, after broadcasting an episode of Newsnight in which Messham identified McAlpine without ever having seen him.
The claims of abuse at Bryn Estyn come in the wake of the scandal surrounding Jimmy Savile, the former children's TV presenter who is alleged to have committed more than 300 acts of sexual abuse.