Jimmy Savile: Two-Year-Old Among 500 Victims Abused by 'UK's Worst Paedophile'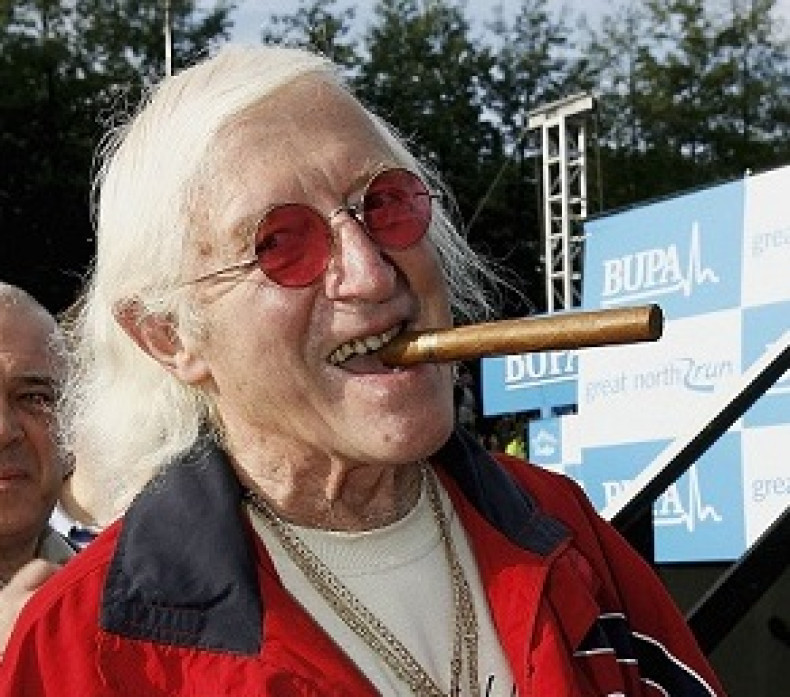 The NSPCC said there is "no doubt" Jimmy Savile was one of the most prolific sex offenders the UK has ever seen following evidence he abused as much as 500 children.
A study by the charity, commissioned for BBC Panorama, shows the extent of which Savile was able to abuse children for six decades before his death in 2011.
The report reveals the scale of his offending at Broadmoor hospital is higher than previously thought, with his youngest victims alleged to be just two years old.
Savile was known to visit the hospital in Crowthorne, Berkshire, as part of his charity work and even had his own set of keys. The former BBC broadcaster used his position of power to abuse children for years, with the majority of his victims aged between 13 and 15, according to the report.
Peter Watt, the NSPCC's director of child protection, said: "There's no doubt that Savile is one of the most, if not the most, prolific sex offender that we at the NSPCC have ever come across.
"What you have is somebody who at his most prolific lost no opportunity to identify vulnerable victims and abuse them."
He added to BBC Breakfast: "Behind these statistics are individual children whose lives were ruined by a man who was an opportunistic sexual predator."
The joint investigation by Panorama and The World at One asks how Savile avoided being exposed as a paedophile despite his frequent offending for decades.
Elsewhere, the publication of a separate report by the BBC into Savile's behaviour has been delayed until later in the year.
The Dame Janet Smith review is expected to uncover hundreds if not thousands of victims and reveal a culture of ignorance which ''protected'' Savile.
A BBC spokesman said: "The BBC has said it is appalled at Jimmy Savile's crimes.
"We're unable to give a commentary on statements in these specific documents as they are over 40 years old, but the Dame Janet Smith review is considering the culture and practices of the BBC during this period and has had our full cooperation."