Singer/songwriter JJ Cale has died aged 74. The news was confirmed by a note on his official website, which reads:
"JJ Cale has passed away at 8pm on Friday, 26 July, at Scripps Hospital in La Jolla, California. The legendary singer/songwriter suffered a heart attack. There are no immediate plans for services. Donations are not needed but he was a great lover of animals so, if you like, you can remember him with a donation to your favourite local animal shelter."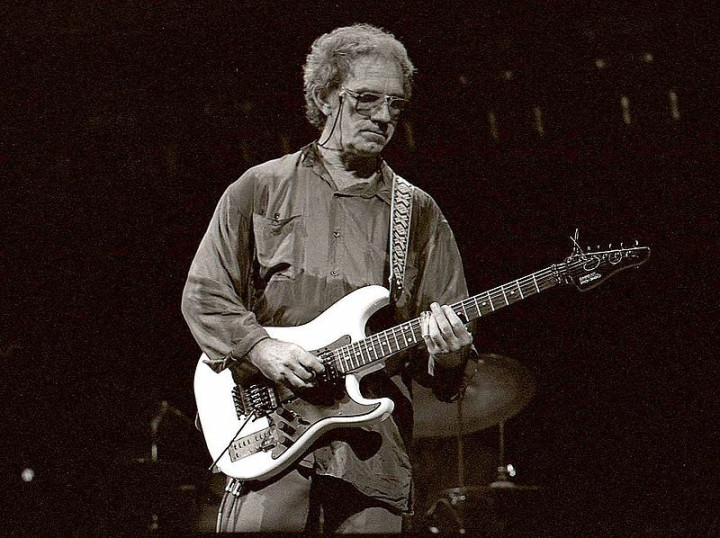 Cale was born in 5 December, 1938 in Oklahoma. He shifted to Los Angeles in the early 1960s and for nearly a decade he found little success, prompting him to return home and contemplate giving up his musical dreams.
Almost overnight, though, he shot to fame after Eric Clapton recorded a song he wrote - After Midnight. Now a classic rock number, legend has it that Cale was unaware of Clapton's recording or the success of the song. He told Mojo magazine in September 2009, "I was dirt poor, not making enough to eat and I wasn't a young man. I was in my thirties, so I was very happy. It was nice to make some money."
Incidentally, After Midnight was also Clapton's first single as a solo artist and the 68-year-old icon was reportedly so bowled over by the song and Cale's trademark whispering of the lyrics that he adopted a similar style for many of his later songs.
The success of After Midnight led to Cale releasing his first album - Naturally - in 1972. The prolific musician would go on to release a total of 14 albums, with the last one - Roll On - coming out in 2009.
But perhaps one of his finest achievements was when another iconic American country musician, Neil Young, said, "Of all the players I ever heard, it's gotta be [Jimi] Hendrix and JJ Cale who are the best electric guitar players."
Young was speaking in Jimmy McDonough's book Shakey: Neil Young's Biography.
And it was not just Young who greatly respected Cale. Clapton, who set the musician on his way to fame, called him "one of the masters of the last three decades of music".
Tragically, Cale never received the accolades he perhaps deserved. But it remains to his credit that he never allowed that to bother him. When asked if he felt disgruntled on that score, he once said, "Basically, I'm just a guitar player that figured out I wasn't ever gonna be able to buy dinner with my guitar playing, so I got into songwriting, which is a little more profitable business."