Fantastic Beasts and Where to Find Them: JK Rowling Pens Harry Potter Spinoff Script
Writing giant to write film based on 'extension' of Harry potter's world of wizards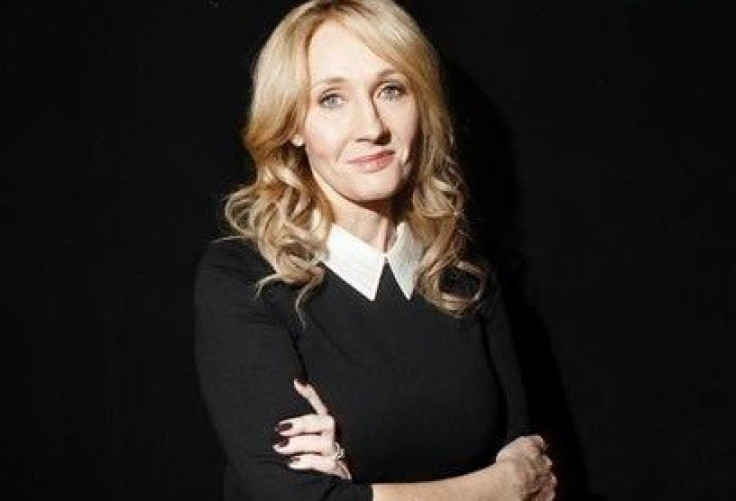 Her Harry Potter books have spawned a massive film franchise and made her millions of pounds and now JK Rowling is penning a spinoff of her magical universe.
The project is part of a creative collaboration with Warner Bros and the first film, Fantastic Beasts and Where to Find Them, will feature the work's fictitious author, Newt Scamander.
"It all started when Warner Bros came to me with the suggestion of turning Fantastic Beasts into a film," said Rowling.
"I thought it was a fun idea, but the idea of seeing Newt Scamander, the supposed author of Fantastic Beasts, realised by another writer was difficult.
"Having lived for so long in my fictional universe, I feel very protective of it and I already knew a lot about Newt. As hardcore Harry Potter fans will know, I liked him so much that I even married his grandson, Rolf, to one of my favourite characters from the Harry Potter series, Luna Lovegood.
"Although it will be set in the worldwide community of witches and wizards where I was so happy for 17 years, Fantastic Beasts is neither a prequel nor a sequel to the Harry Potter series, but an extension of the wizarding world.
"The laws and customs of the hidden magical society will be familiar to anyone who has read the Harry Potter books or seen the films, but Newt's story will start in New York, 70 years before Harry's gets under way."
Fantastic Beasts and Where to Find Them will be Rowling's first attempt at a screenplay. Steven Kloves adapted her novels for the eight Potter films.
"I always said that I would only revisit the wizarding world if I had an idea that I was really excited about and this is it," she said.
Warner Bros has confirmed that it will serve as the worldwide TV distributor (excluding the UK) for the BBC TV adaptation of Rowling's first adult novel, The Casual Vacancy.
The book, which follows villagers in an apparently tight community as they deal with the unexplained death of a neighbour, went straight to the top of the fiction charts within days of its release in October 2012.
The drama miniseries is expected to air in 2014.
© Copyright IBTimes 2023. All rights reserved.