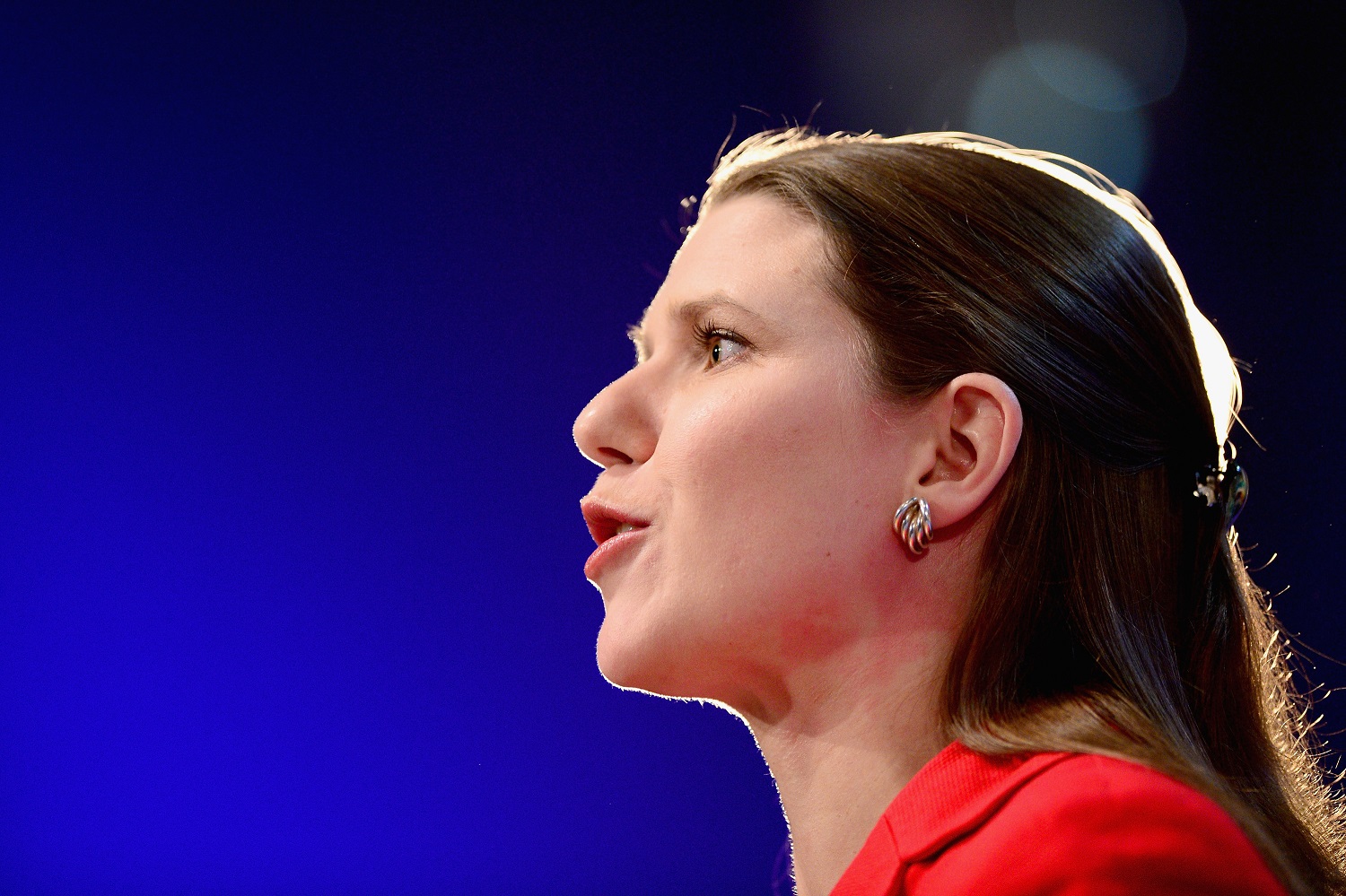 Jo Swinson has had a busy five years.
The Liberal Democrat MP for East Dunbartonshire was one of the fastest risers after the coalition was thrown together in 2010, climbing to become Minister for Women and Equalities as well as for Employment Relations and Consumer Affairs.
Add to this her marriage to fellow Liberal Democrat MP Duncan Hames 2011 and the birth of baby son Andrew two years later and it is no wonder her juggling skills led to her being asked to assist party HQ in the run up to May's general election.
Talking to IBTimes UK from her constituency, Swinson spoke passionately about the challenges ahead, achievements while controlling the levers of power and campaigns from workers' rights to female genital mutilation.
But first, she said it was still the economy.
"The economy is absolutely still a priority. People want to the progress that we have seen continue and guarantees on a stronger economy," Swinson said.
"There has been great progress in getting the deficit down as well as unemployment, which is down to 1.4% in East Dunbartonshire – the lowest it has been for 10 years.
"People still care about public services like the NHS and such. People in East Dunbartonshire are concerned about the funding of the NHS, even though that has been developed it is impacted by Westminster."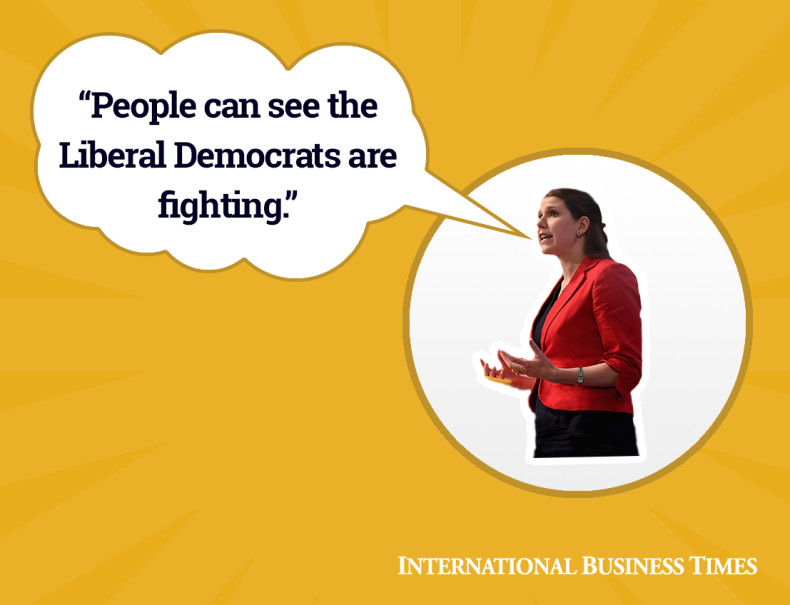 Swinson, whose slim majority of 2,184 means it is coveted by the SNP, said Nicola Sturgeon's party had replaced Labour as her traditional foe at the polls in May.
Although the SNP came a distant fourth the year she was elected, Swinson believes Scotland is living in the aftermath of last year's independence referendum, a vote she said divided voters.
"The referendum undoubtedly created a polarisation and an increase in support for the SNP.
"At the last election they came fourth but now the main challenge is the SNP. The interesting development has been that people who are not in favour of separation want to make sure that the surge in support for the SNP does not continue."
"Obviously the SNP could take seats and I think people know that. But it comes down to how people vote in May and we [Liberal Democrats] show a great degree of strength, not just at election time.
"People can see the Liberal Democrats are fighting."
The rise of Jo Swinson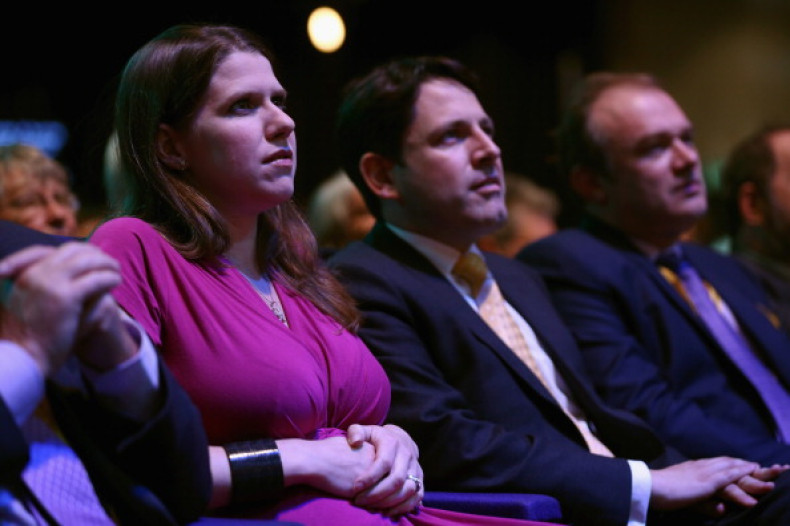 Jo Swinson won the East Dunbartonshire seat from Labour at the 2005 general election and being re-elected in 2010.
In September 2012 Jo was appointed the Minister for Employment Relations and Consumer Affairs in the Department for Business, Innovation and Skills and Minister for Women and Equalities.
Former Deputy Leader of the Scottish Liberal Democrats, Jo chaired the All Party Parliamentary Group on Wellbeing Economics, the All Party Parliamentary Group on Body Image and was a co-founder of the Campaign for Body Confidence.
She has previously been a Liberal Democrat spokesperson on foreign affairs, equality, Scotland and the arts.
Before entering Parliament, Jo worked as a Marketing Manager for a number of companies, including Glasgow's SpaceandPeople
And what a fight it will have to be if the party is to retain, let alone gain, its 57 seats in parliament.
A Lord Ashcroft poll this week put Lib Dem support at 9% while a separate study by YouGov predicted the party faced a wipe out of ten of its 11 seats in Scotland – a battleground in the fight to Number 10.
But Swinson dismissed the talk of an evisceration as "over the top" and suggested every vote will matter in what is predicted to be the most unpredictable election in a generation.
"I think looking at the national polls does not tell the full story of the election," she said.
"So much will be determined by individual seats. The situation on the ground in constituencies will have a huge impact and depends on the health of local associations and on the record of the MP.
"We have been holding onto our councillors and our European members of parliament are also holding up remarkably well.
"We just need to keep our focus."
Does Swinson fear being booted out by her own constituents?
"It [the election] is going to be a challenge," she admits.
"I have been an MP for 10 years and I'm very well known in East Dunbartonshire. People can see from the leaflets I have been handing out the difference I have made.
"Income tax has been cut by £800. The state pension has been boosted by £950. I was not able to say that in 2010.
"Look at some of the economies in Europe. Our deficit as a percentage of GDP was higher than Greece.
"We have been having to implement a very significant programme of tightening as we were spending beyond our means and we do not want to leave that mess to the next generation."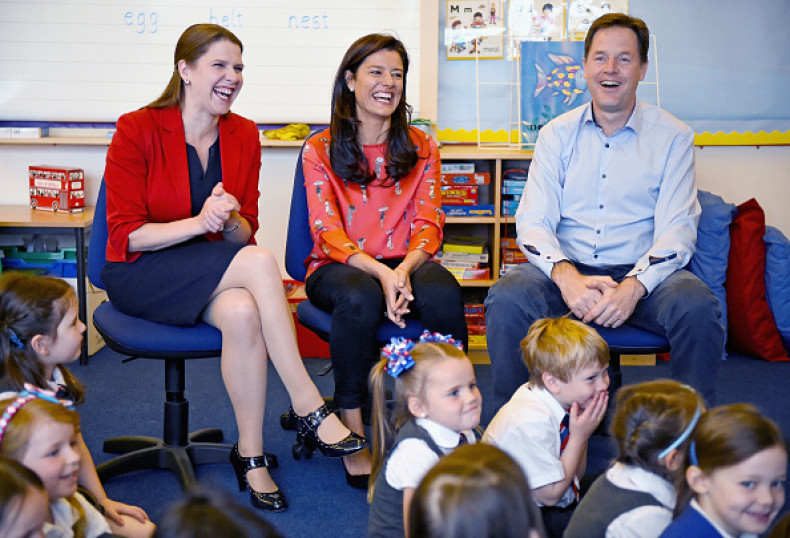 As Minister for Women and Equalities, mother-of-one Swinson is only too aware of the potential impact her sex could play in swinging this year's result.
There were 1.1 million more men who voted in 2010 and Swinson was not surprised by a BBC poll that found 35% of women still didn't know who they would vote for, compared to 25% of men.
The answer, Swinson thinks, to mobilising women – a potential electoral golden ticket – is to appeal to families.
She campaigned for flexible working hours for parents and under the Shared Parental Leave – which allows parents to choose how they split their maternity leave - scored a victory over an "unfair" system.
"Women often bore a disproportionate amount of responsibility when it came to caring for their child. But now there is real flexibility and choice. We have recognised changes to women's roles in work.
"Flexible working hours and free child care provide equality at home and in the workplace," adding, with her Employment Relations and Consumer Affairs head on, "good for society and the economy".
Then there are issues directly affecting women that Swinson has taken the fight to.
She has campaigned against female genital mutilation and is proud to say the UK has taken a lead against the brutal practise.
There are now more women on FTSE companies' boards than ever before after Swinson launched a Women on Boards report in 2011.
The number of women on the FTSE 100 boards had reached 22.8%, up from 12.5% when the coalition came to power, by November last year.
Despite the improvement it still lags behind he government's target of 25%.
But Swinson stops short of imposing quotas.
"I think anything that provides more equality and diversity is a good idea but I have never been in favour of quotas in order to achieve it," she said.
"If you look at Women on Board has done, we have achieved that without quotas."